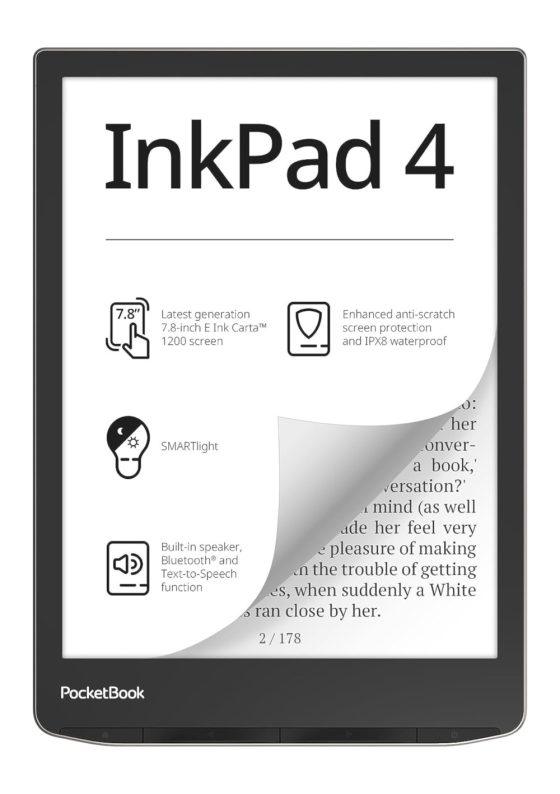 I got to thinking about what features are most important when it comes to dedicated reading devices like Kindles and Kobos and PocketBooks.
I often think companies have a very different idea of what is important than the actual customers that are buying their products. Companies sometimes try to make a big deal out of certain features, like when they started adding audiobook support to ereaders, but I don't think most people care about that on an E Ink reading device.
These are some of the most important features that differentiate various brands and models, and how I rank them in order of importance. I'm going to keep this limited to hardware features because getting into the software side of things is an entirely different story.
Feel free to leave your own rankings in the comments.
Most Important Features
Nice Screen: There's a reason I keep going back to the Kindle Voyage. It has the best screen of any Kindle ever released, with the clearest and darkest text. Some ereaders have better screens than others, despite using the same exact screens, and a lot of it comes down to the added layers they put over the screen, including flush layers, and touchscreen and light and color layers.
Frontlights: There was a time when frontlights were a rare thing on ereaders. You had to use lamps and reading lights like real books. Now virtually all ereaders have frontlights, and there's a good reason for that. Some have better frontlights than others, though, and some are too bright at the lowest setting, and some lack temperature control, so it's important to have a nice frontlight for comfortable reading.
Page Buttons: I really like having page buttons on ereaders, but I'll use an ebook reader without buttons if it's nice otherwise. Buttons just make paging forward more seamless and comfortable, and they're nice for scrolling through libraries and such. They also help you avoid activating the touchscreen when you don't mean to.
Smooth Performance: This is a tricky one because you can have an Android device with an 8-core CPU be slower to turn pages and load books than a well-optimized Linux-based device with a single core CPU. Ultimately you want the device to be fast and responsive but the CPU and the amount of RAM may not be the most important determining factors.
Long Battery Life: Having a device with a battery that can last for a really long time on a single charge is a nice feature to have, but ultimately it's not as important to me as frontlights and page buttons and overall performance.
Storage Space: Personally, I could get along with 4GB and that's as much as I'd ever need. That's enough space to hold well over a thousand books, more than enough to read for 10 years. The amount of storage space reading devices come with these days is complete overkill for anything other than audiobooks and vast comic and PDF collections.
Wireless Charging: I'm a fan of wireless charging in general, but most ereader's batteries can last for weeks on a single charge so it's kind of impractical on something that needs charging so infrequently.
Waterproofing: I don't know how this became such a popular feature. Realistically, the number of ereaders dying from water damage has to be incredibly small, like less than 1%.
Made from Recycled Material: Lately Amazon and Kobo have been advertising their use of recycled materials on some Kindles and Kobos. That's good on one hand, but it kind of seems like a hollow marketing ploy on the other. How about they make their devices so they'll last for a long time, and give them user-replaceable batteries so people don't have to throw millions of Kindles and Kobos in landfills after 5-10 years because the batteries are shot.