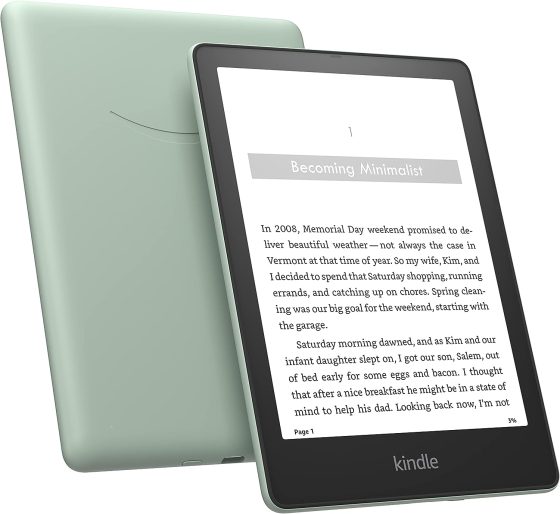 One thing that keeps annoying me with Kindles over the past couple of years is a bug that sometimes reverts the font type back to the original publisher's font.
I always use a custom font called Merriweather that I got off my old Windows 7 computer (it's my favorite font type for ebooks), and I'm not sure if the bug is related to using custom fonts or if it happens with the built-in fonts as well.
It doesn't matter which Kindle I'm using; it happens to all of them. It even happens on my Kindle Voyage occasionally and Amazon last updated the software on it in May of 2021, so the problem goes back a long time.
The way the bug works is I'll exit a book that I'm reading and then re-open it from the library at a later point and sometimes the font has reverted to the "publisher font" that some books have as an option.
The font menu on the Kindle still shows it's set on Merriweather but that clearly isn't the case. I have to select a different font type from the list and then select Merriweather again for it to go back.
This seems to be happening more often lately, especially when I'm reading on the Kindle Scribe.
I'm not sure if it has something to do with opening the same book on another device and something going wrong with the syncing process, but it's been happening for a long and it would be nice if the Kindle software team could fix it.
I'm not sure how widespread the problem is, though. Or maybe Kindles just don't like this specific font type for some reason, but I don't have a problem using it on Kobos or other ereaders.
Does anyone else experience this mysterious font changing bug on Kindles?