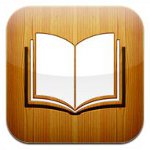 There's an interesting article over at TUAW about how Apple lists features for the PDF support of iBooks that it doesn't have, like highlighting and being able to flip pages like with ebooks.
There are some other features lacking in iBooks PDF support as well: you can't add notes or use the built-in dictionary to look up words; you can't copy and paste text; there's bugs causing some images and tables to display incorrectly; a lot of folks are reporting problems with syncing PDFs with iTunes; and you can only view one PDF page at a time.
Overall the iBooks PDF support definitely seems rushed; iBooks treats PDFs as if they are images instead of ebooks. For the time being, it looks like other PDF programs like Goodreader are still the best option for displaying PDF files on the iPad.
An interesting fact about all of this is that TUAW has a screenshot of the sentence they are referencing from the iBooks description page that corroborates the missing features they point out.
But the funny thing is, less than 1 full day after the TUAW article was published, Apple updated the information to remove the words "highlighting" and "flip" on the iBooks description page.
I found the same article plagiarized on two other sites, so I guess an employee of Apple had plenty of opportunity to come across it and update the iBooks page. But stilll . . . They fixed that fast!