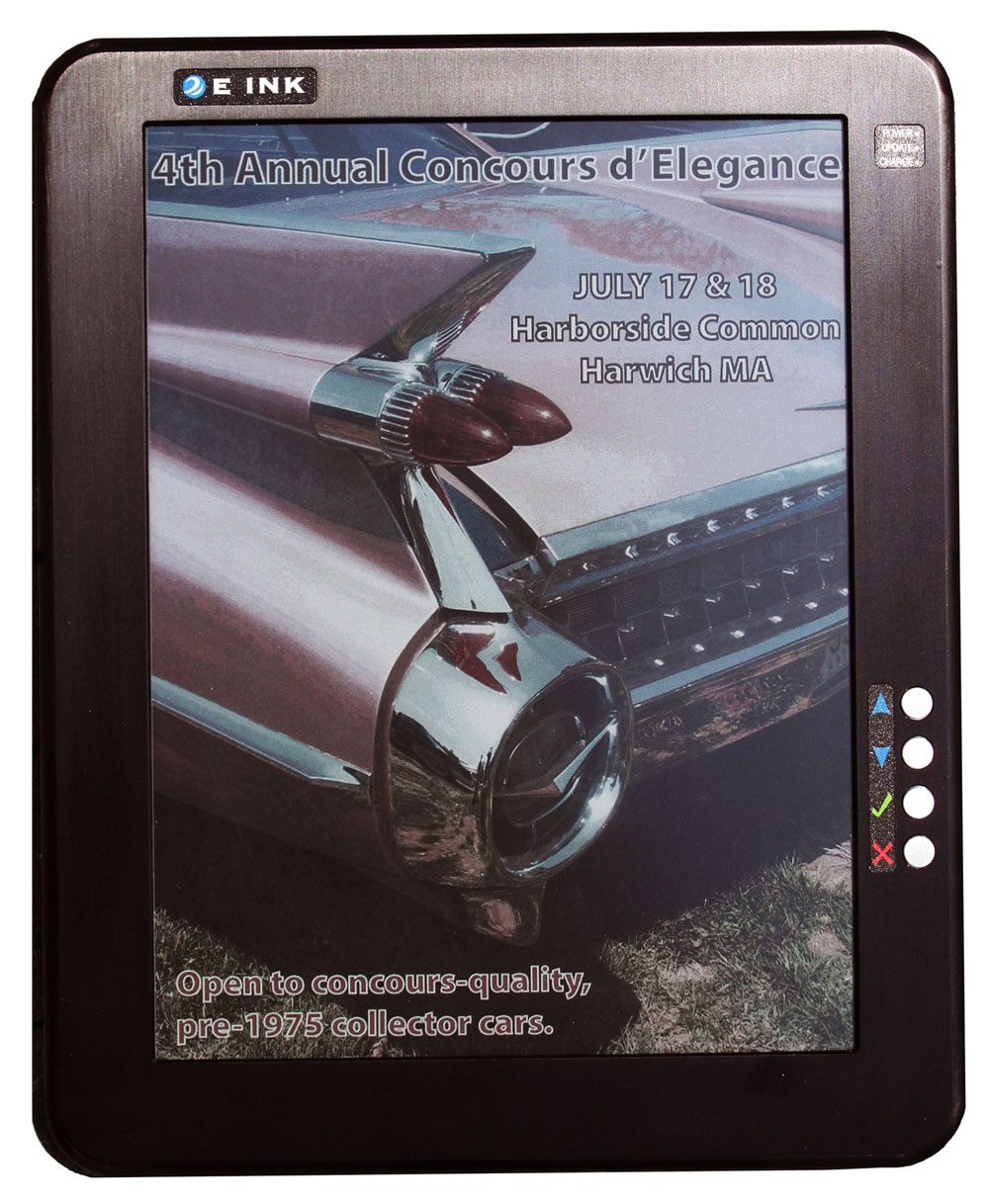 Yesterday it was announced that Hanvon, the leading ereader supplier in China, will be the first company to offer a color ebook reader that uses an E Ink display.
Later in the day E Ink revealed the details of the color epaper by issuing a press release to announce the release of its next generation display technology—E Ink Triton.
The new Triton displays are based on the same technology as the black-and-white screens currently used by the Sony Readers, Kindle, and most other ebook readers. Like those, the Triton displays are extremely energy efficient. Battery power is only used when turning pages. A color image can remain on-screen without using any power whatsoever.
Another benefit of this type of technology is the fact that display quality isn't effected by bright light. You can take it outside in direct sunlight and not have any problem with screen glare or washout. In fact, the brighter the light the better the display quality.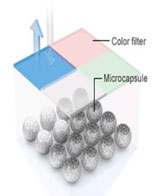 Like the monochrome screens, Triton displays consist of millions of tiny microcapsules filled with black and white charged particles. What's new about Triton, what gives it color, is a thin colored filter placed over the black and white display.
The filter consists of green, blue, red, and white sub-pixels that are combined to create a color pixel.
There are a few obvious downsides with this type of color display technology, however. First, it requires ambient light to be viewable since there is no internal source of illumination like with LCD displays. It reflects light; it doesn't produce it. Secondly, the color isn't as bright and vibrant as LCD displays. Since there is no internal light, the color has a slight faded quality. Do make sure to click the image at the top of this post to see a close-up look at the color screen.
Triton Color ePaper Informational Video
Interesting facts from the Triton sell sheet
Contrast Ratio – 10:1 (minimum)
White Stat – 70 (minimum)
Dark State – 24 (maximum)
Bit Depth – 4 bit; 4096 colors; 16 levels CR
Reflective – 40% (minimum)
Viewing Angle – Near 180 degrees
Image Update Time – 240ms – 980ms
Service Life – 50k hours
Display Sizes – 2 to 12 inches
Display Thickness – 1.2 mm
Resolution – Capabilities exceed 200 DPI