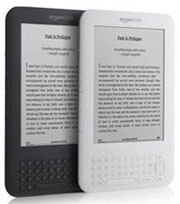 Ask just about any Kindle owner if the Kindle supports EPUB or Adobe DRM and most will emphatically state, "No, the Kindle does not support EPUB. Never has, probably never will".
But the truth of the matter is that's not completely true. Technically the Kindle can display EPUB ebooks in their native format, even Adobe DRM EPUBs.
All you Kindle owners are thinking right now, "That's just nonsense, Nathan. You're out of your gourd. You can convert DRM free EPUB to MOBI with Calibre easily enough, but the Kindle does not support EPUB ebooks."
Oh, but it does. Not great. Not with the Kindle reading application. But the Kindle can display EPUB ebooks for online viewing using the web browser. Log into your Google account and you can even read purchased Adobe DRM'd EPUBs from the new Google ebookstore.
The reading experience with Google's ebooks isn't particularly pleasant, however. And may not work with the Kindle DX and earlier Kindles that have the old web browser; I've only tested it with the Kindle 3's new upgraded web browser. Here's a look at a screenshot of a Google ebook on the Kindle 3.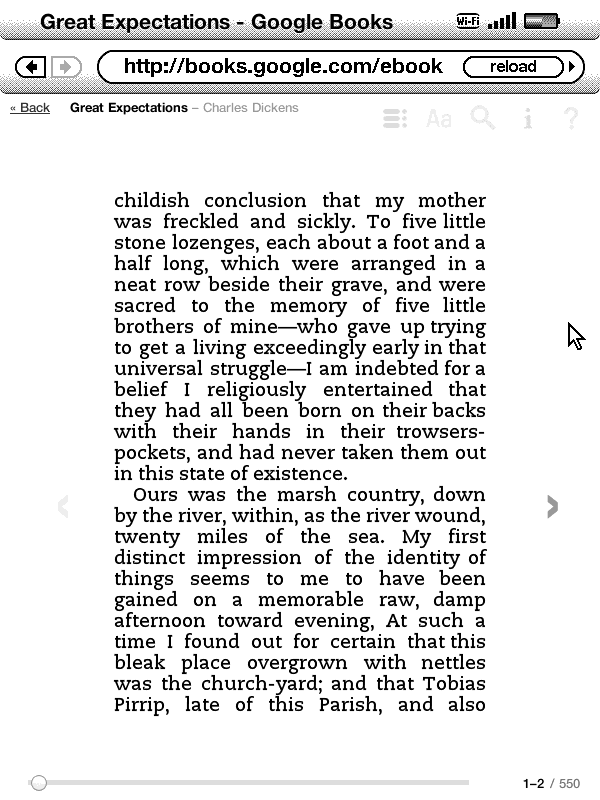 Ibis Reader
Google isn't the only option. There are other web-based EPUB applications too. Ibis Reader is another choice for reading DRM free EPUBs on the Kindle.
To use Ibis Reader you need to setup an account with an email address and password. It's easiest to do this with your computer and then go ahead and add some ebooks to your bookshelf.
Once you're setup and ready to read, launch the Kindle's web browser, go to the Ibis Reader website, login to your account, and choose one of your ebooks.
You can adjust the settings to increase the font size and fit the text layout to the screen by hitting "no distractions". The page-turn buttons advance the page. It does take some time getting used to but works fairly well. It looks a little something like this…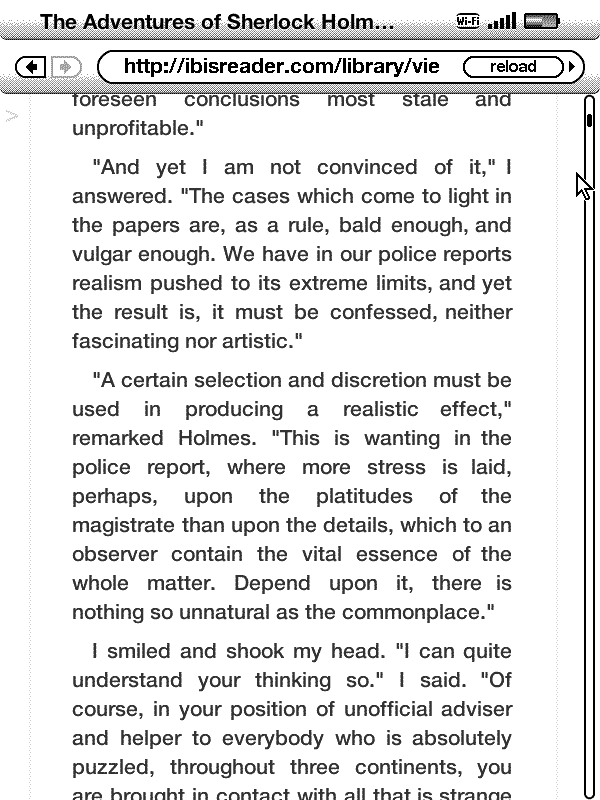 Booki.sh
Another option for reading DRM free EPUB's on a Kindle is Booki.sh. Booki.sh is a new cloud-based ereading platform just getting started. Like with the Ibis Reader, you can upload DRM free EPUBs to your virtual bookshelf to read online from a Kindle 3, PCs, Macs, iDevices, and pretty much anything else with a modern web browser. There's also offline mode but that doesn't work on the Kindle.
I haven't tried Booki.sh personally but was able to find this video of it in action on the Kindle 3.