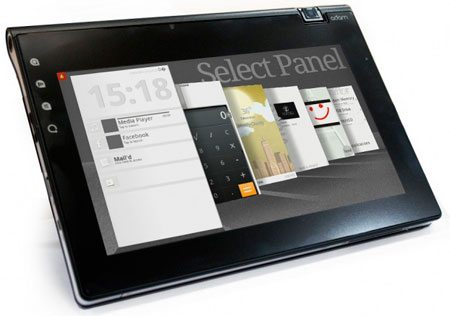 I finally received my Notion Ink Adam yesterday after being one of the unlucky 5.31% that pre-ordered on December 9th and then got delayed all the way until mid-February.
I've been testing the Notion Ink Adam all day yesterday and today to see how it handles. I put together a video walkthrough and posted some first impressions over on the dedicated Notion Ink Adam review page.
I purchased a Pixel Qi version of the Adam. Pixel Qi is a new type of screen technology that is viewable in bright light and is more energy efficient than traditional LCD screens. I'll put together another video in the next couple of days demonstrating the Pixel Qi screen outdoors in bright light and comparing it to E Ink. Stay tuned for that and more Adam and Pixel Qi updates.