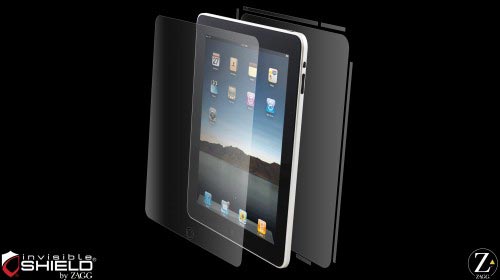 If you've been paying attention the past couple of weeks, you will have noticed my reviews for the ZAGGsparq 2.0 portable battery and USB charger and the ZAGG invisibleSHIELD for the Motorola XOOM.
I have one more ZAGG product, this one to giveaway. It is the full body maximum coverage ZAGG invisibleSHIELD for the original Apple iPad, which sells for $39.99 from ZAGG. It doesn't specify if it is for the WiFi-only version or the 3G version, but I think both are the same anyway since there is no SIM card slot, so I don't see what the difference is.
To win, all you have to do is find the golden egg that is placed somewhere on this website. Hover your mouse pointer over the golden egg to get the secret password and then be the first to send me an email with that secret password and your mailing address.
Update: This giveaway contest has ended.