Nook Color vs BlackBerry PlayBook Comparison (Video)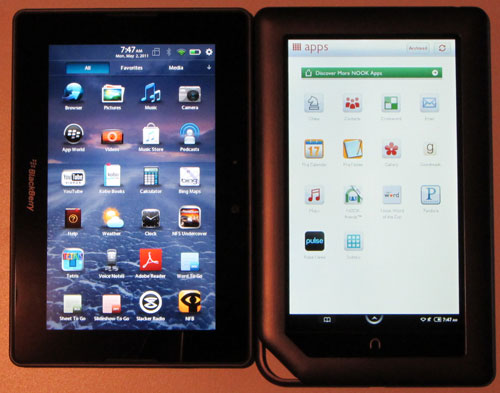 Here's the link to a new review and video review comparing the Nook Color vs the BlackBerry PlayBook, two of the top 7″ tablets on the current market on two different ends of the tablet spectrum.
One is budget and one is business. The Nook Color is focused on e-reading, and can be transformed into a decent Android tablet. The PlayBook has everything a tablet requires to be successful, but is very new and lacks native applications. Hit the review for the head to head comparison.