ASUS Transformer vs Motorola XOOM Comparison Review (Video)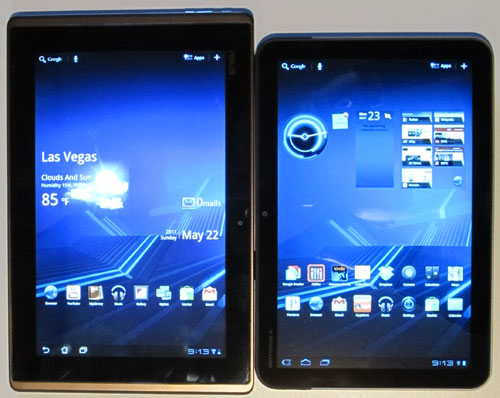 It's time for another comparison review, this one between the ASUS Transformer and the Motorola XOOM, two of the best Android Honeycomb tablets on the current market.
Given the similar specs and same operating system, these two tablets are more alike than they are different. Check the head to head comparison for the full details.