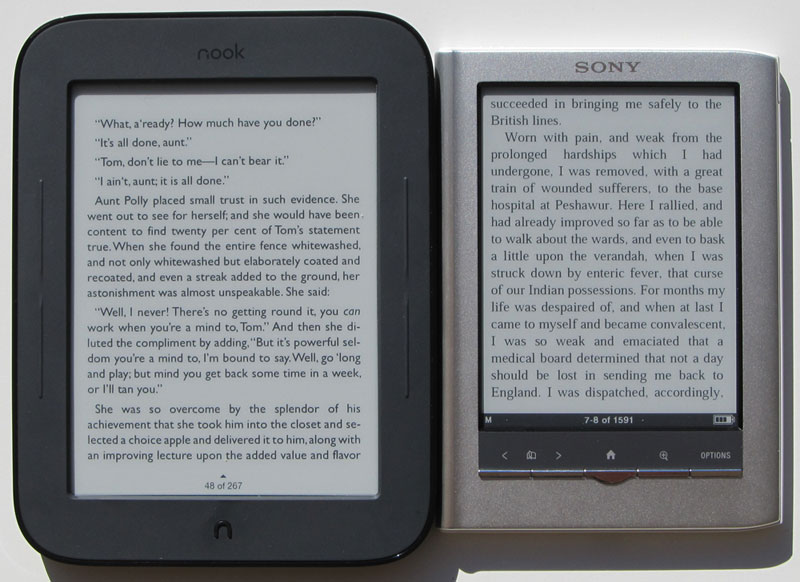 It's time for another comparison review. This one between the new Nook and the Sony Readers.
The review includes a video comparing the Nook with the Sony PRS-350 and a list of the similarities and advantages for each, including the PRS-650 and PRS-950.
I'm not sure how long this review will be valid because Sony usually introduces new ereaders in the fall. Also the PRS-950 has disappeared from most websites, and the 950 and 650 are currently listed as out of stock on Sony's website, but that's nothing new.