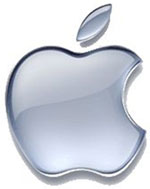 After selling a gazillion or so iDevices, Apple has suddenly decided that it doesn't like the fact that people are buying ebooks from Amazon, B&N, Kobo and other competitors from within apps without giving them a 30% cut of the purchase.
So now all the ereading apps in the Apple iTunes store are getting updated to remove links and options for purchasing and browsing for ebooks from within the apps; user now have to use the Safari web browser to go to the ebookstore to make purchases from there.
The Kindle app was updated this morning to remove the Kindle Store button that opens the Safari browser and directs to the Kindle Store, so apparently apps can't even have links that open the web browser. How is that in-app purchasing if it opens the web browser? Links in the homescreen's menu that directed to Amazon's help pages and Kindle page were also removed. On the bright side, Amazon added new features to the app. It now supports over 100 newspapers and magazines subscriptions and users can now share quotes and passages on Facebook and Twitter while reading.
The Kobo app was updated over the weekend to remove the Kobo ebookstore, quite a big change since it was fully integrated within the app. Kobo posted about it on their blog basically stating that Apple instituted new rules so they had to remove the ability to shop within the app and that customers need to be aware that they now have to use the Safari browser to shop from Kobo.com directly.
Signs of Apple starting to do this sort of thing started back when the Sony Reader iPhone app was rejected by Apple for having in-app purchasing without giving Apple 30%. That put an end to the Sony Reader app for iPhone. It was never released and all mention of it has disappeared entirely from Sony's mobile apps page, that just shows the Android app now.
The Wall Street Journal also announced Sunday that they would no longer be selling content to customers through their apps for Apple devices. All links to WSJ will be removed in an upcoming update.
On a grim note, the Google eBooks app for iPhone/iPad has disappeared from the iTunes store completely. Hopefully it will come back, but don't hold your breath.
Other ereading and news apps will surely be affected by this as well. Unfortunately some of the apps by smaller companies are probably going to get yanked rather than updated. It must be frustrating for app developers when the rules suddenly change mid-stream.