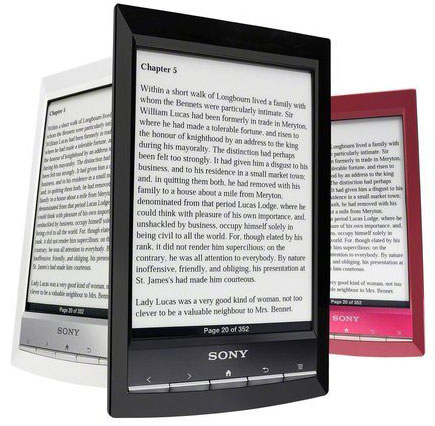 I managed to snag a new Sony Reader PRS-T1 at Target this morning. The first thing I wanted to do was find out whether or not the Reader Wi-Fi runs Android as the rumors suggest.
After using the Reader Wi-Fi for a few minutes it becomes obvious that it does indeed have Android under the hood. For starters the user interface is totally different from the earlier Sony Readers. Everything has a subtle Android feel to it, the notifications bar, the web browser, and especially the menus.
That's the notifications menu in the picture below. Look familiar? There's even the little download arrow in the upper left corner.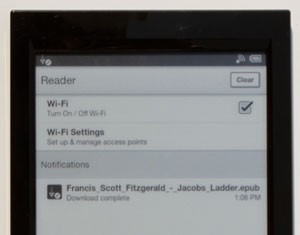 The problem, however, is that I was having a hard time finding proof that the new Sony Reader runs Android, but then I pulled up the 632 page End User License Agreement in the about menu. On page 19 the list of software used for the device tells the tale. The Android SDK tops the list.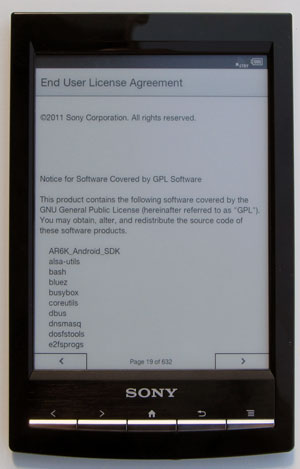 Unfortunately I'm not an Android expert so that's as far as I can go with it. I tried to install an app to see what would happen but the browser won't download APKs and APKs don't show up when sideloaded either. I have the Android SDK installed on my computer, but I haven't been able to get it to recognize the PRS-T1 yet.
More Reader Wi-Fi news and reviews to come. Subscribe to keep in the loop.