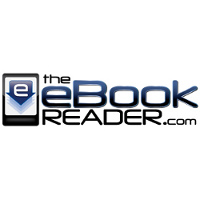 Christmas is only ten days away so the sales and deals are still rolling in steadily, especially when it comes to tablets and ereaders.
Here's a roundup of tablets and ebook readers currently on sale as of today, December fifteenth. Some of these overlap from earlier posts, but I didn't want to leave anything out. The links for the device names direct to the reviews for more information about them.
Tablet and eBook Reader Sales – Top Picks
Nook Touch – The Nook Touch can be had from Barnes and Noble for $79 until Christmas day when you use this coupon. The coupon works for the Nook Color too, but not the Nook Tablet.
Nook Color – The refurbished Nook Color is on sale once again. This time it is selling for $129 from Barnes and Noble's eBay store. Or you can use the coupon above to get the Nook Color for $179 new. This is a top pick if you don't want to spend at least $199 for a better tablet.
Sony Reader PRS-T1 – The new Sony Reader is still on sale for $99 from various retailers until December 24th. If you are looking to score an E Ink ebook reader, this is a top pick.
Kobo Touch – The Kobo Touch can still be had for $99 with a $25 gift card from HSN. It may not arrive by Christmas, though.
Kobo Vox – The Kobo Vox tablet is on sale at Walmart for $169. It normally sells for $199. The Vox is a decent budget tablet comparable to the Nook Color in terms of specs and performance. One benefit over the Nook, the Vox runs open Android 2.3 so you can install Android apps out of the box without having to hack it or use ROMs.
Tablet and eBook Reader Sales – Lesser Picks
Toshiba Thrive – This is a 10″ Honeycomb tablet that is on sale at
Best Buy for $299. That's $80 off the regular price. This is one of the few tablets with a user replaceable battery.
Ematic 7″ Color eReader – The Ematic ereader is on sale at Walmart for $59. It is a cheap color ereader and media player that ties in with Kobo for ebooks.
Velocity Micro Cruz T301 – The Cruz T301 is an Android tablet on sale again at Walmart for $99. It runs Android 2.0 and has a capacitive touchscreen. Velocity Micro's tablets are pretty crummy but this is about as cheap as it gets for a tablet with these specs.
Libre Air – The Libre Air is on sale at B&H for $79. The regular price is $129. This a 5″ ebook reader with at TFT LCD display. It works with Kobo for ebooks.
Augen 7″ Color eReader – The refurbished Augen is selling for $45 from Newegg. It's not a very good device but this is about as cheap as it gets for a 7″ color ereader.