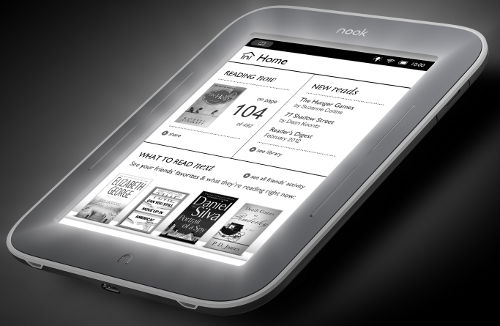 A few people over at XDA have already managed to root the new Nook Touch with GlowLight. There are a couple of ongoing threads on the subject: Nook ST GlowLight – ready to root? and New Nook GL rooting. And there are detailed directions for manual rooting at Nookdevs.
The process is different than rooting the original Nook Simple Touch because the new Nook runs firmware 1.1.5 and the old runs 1.1.2, plus the GlowLight changes things of course.
Right now rooting the Nook Glow is only for those that know their way around Android and ADB. You have to use noogie and a modified uRamdisk and ADB to install everything.
I managed to create a backup using noogie so that I can get started rooting my Nook Glow, but manual rooting is still a little over my head at this point. I haven't used ADB enough to know how everything works so I'm going to wait for the updated TouchNooter package.
With TouchNooter, rooting will be a piece of cake just like with the Nook Simple Touch. All you have to do is write an image to a microSD card, insert it in the Nook, and power it on and rooting is automatic.
I'll keep my eyes on the threads at XDA and will keep you posted on Nook Glow rooting progress. I will also be posting rooting directions and a video review once I get my Nook Glow rooted. Subscribe to keep in the loop.