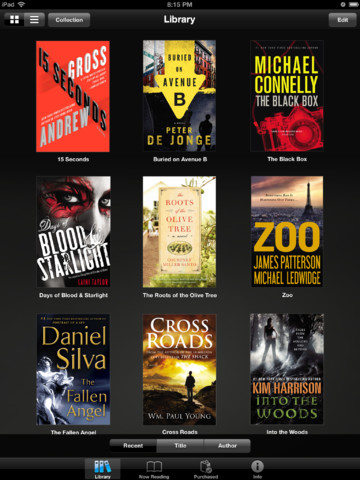 In a surprise twist that no one saw coming, Sony has finally made good on their promise from nearly two years ago to release an ereading app for iOS.
As you may recall, early last year Sony's reading app for the iPhone was rejected by Apple because Sony was apparently offering ebook shopping from the app itself, which Apple doesn't allow unless they get 30% of the sales.
After that Sony posted an ominous message on their mobile apps page that made it sound like they might scrap the iOS app altogether, but now many moons later, the Sony app for iPhone and iPad (iPod touch too), is alive and kicking in the Apple iTunes store.
I downloaded it to my iPad 3 this morning and took it for a brief test drive, and so far it seems to be a pretty nice app. There are an impressive 45 different font types available, although with the particular ebook I was testing the font wouldn't change from the default.
You can adjust margins, justification, text color, and background color. Plus brightness is adjustable by swiping up/down on the screen. There's night mode, various page-turn settings, two-column landscape mode, active hyperlinks, notes, highlights, bookmarks, sharing features, and dictionary look-up via Google.
All in all it's not a bad start. Download it, give it a spin, and let the world know what you think by leaving a comment below.