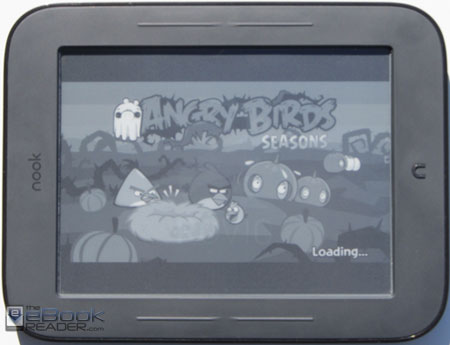 A new tool called NookManager recently became available for rooting the Nook Touch and Nook Glow. It also includes ways to create backups and it can restore your Nook to factory settings, as well as disable B&N apps and install custom plugins.
I haven't tried NookManager myself because quite frankly both my Nook Touch and Nook Glow are already backed up and rooted using the older methods, but I've heard good things about NookManager. It's nice how everything is consolidated into one single utility, and it reportedly works with the latest 1.2.1 firmware updates.
If you want to try out this tool, head over to this NookManager thread at XDA for the directions and download.
Basically it sounds like all you have to do is download the file and then unzip it onto your computer. You then have to write the NookManager.img file onto a blank microSD card. The directions at XDA suggest using "disk imager" to write the image when using a Windows computer, but I've always used WinImage instead.
With WinImage all you have to do to write an image to a microSD card is connect the card to your computer with a card reader and then open WinImage as Administrator. Then go to Disk, and choose to "Restore Virtual Hard Disk on Physical Drive" and select the microSD card and then the NookManager.img file.
Once that's done all you'll need to do is shut down your Nook Touch and then insert that microSD card, power on, and then follow the onscreen directions. Note that there's a Google apps package available for download over at the bottom of that post at XDA as well.
If anyone is brave enough to try this out let us know what you think. And if you've used the older backup and rooting packages let us know which method you like best.