The new Google Nexus 7 tablet arrived ahead of schedule this week. I was able to pick one up from Best Buy (I'll post a full review and video shortly) but they didn't have any covers or cases available for the 2nd generation Nexus 7 yet, so I went searching online at Amazon and turned up more than I'd expected to find for a tablet that wasn't officially supposed to be released until tomorrow.
There are already a bunch of different styles and brands, with various color choices. One of the covers costs as little as $3.95 with free shipping (the Poetic Slimbook). Many of the cases aren't available until the first or second week of August, but a few are in stock now.
I ended up deciding to order the official Asus travel cover for the New Nexus 7 FHD. I somewhat regret that decision after finding a few more options this morning while putting together this article (the Moko and Kayscase covers look pretty nice and are inexpensive), but I like how thin and light the Asus cover is. One of the best things about the new Nexus 7 is how thin and light it is, so I didn't want a bulky cover.
Note that there are different colors available for many of these covers shown below. Also some of the pictures show the old Nexus 7, but on the product description pages there's an option to select the 2nd gen Nexus 7.
ASUS New Nexus 7 FHD Official Travel Cover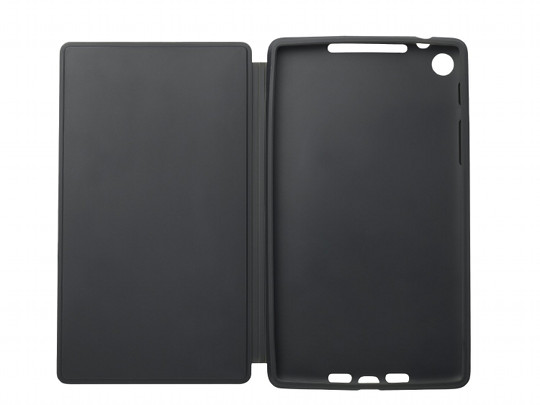 KAYSCASE BookShell Case Cover for New Nexus 7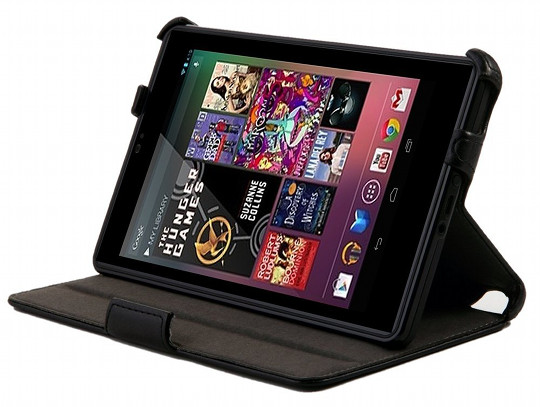 MoKo Slim-Fit Multi-angle Stand Cover Case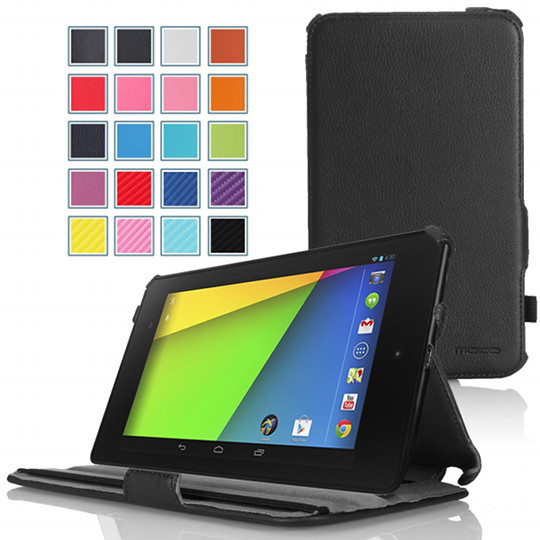 Fintie Slim Fit Folio Classic Leather Case Auto Sleep/Wake for Google New Nexus 7 FHD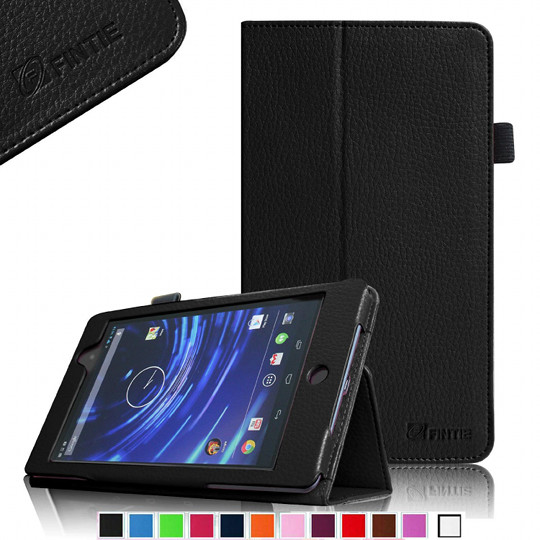 ProCase Case with bonus Stylus Pen (various colors)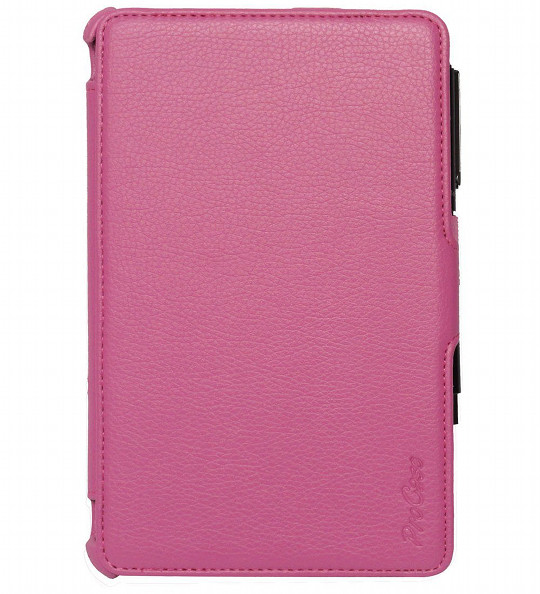 ProCase Protective Case with Bonus Stylus Pen (various colors)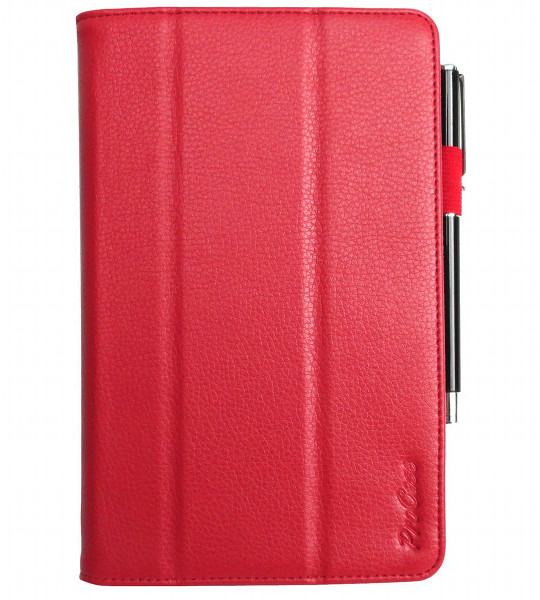 Fintie Folio Hardback Leather Case with Built-in Stand Auto Wake/Sleep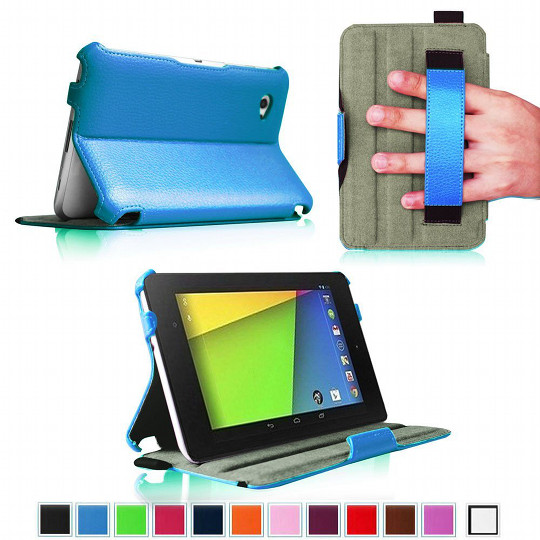 SUPCASE Slim Fit Folio Leather Case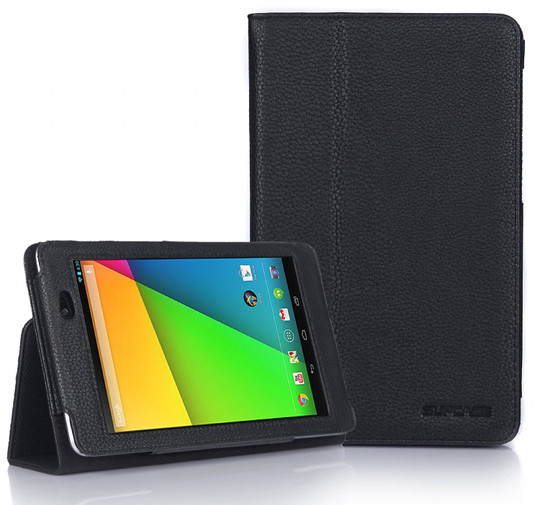 i-Blason Auto Wake Stand Case Cover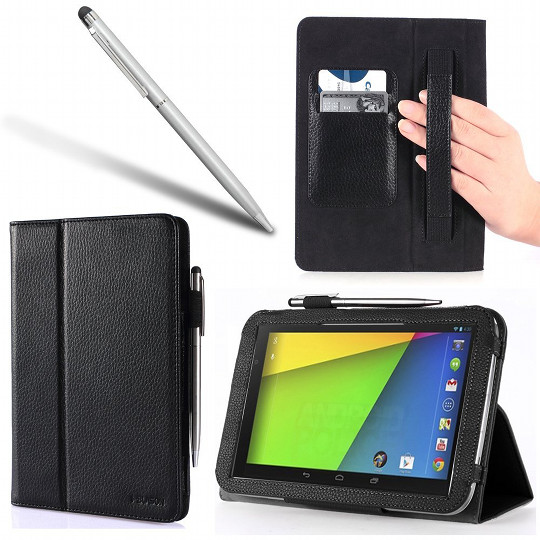 Poetic Slimbook Case for Google Nexus 7 2nd Gen