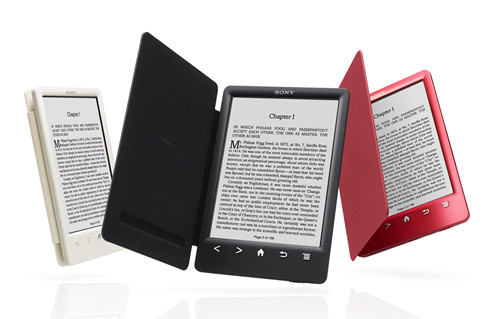 Tomorrow it will be two weeks to the day when Sony announced the PRS-T3 ebook reader at IFA in Berlin. Two weeks later, and the Sony PRS-T3 is still unavailable for purchase in the United States. In fact it isn't even mentioned anywhere at all, nor is it available for pre-order; the US Sony website only lists last year's PRS-T2.
Meanwhile the Sony PRS-T3 is for sale and shipping now in several countries in Europe. Same goes for Canada. Even the Australian Sony store has them in stock and ready to go. It seems the US is the only country that Sony sells ereaders to where you can't get a PRS-T3.
This is the exact opposite of how ereader releases usually go down for Sony. The US usually gets first dibs on new models; this is the first time Sony has focused on other parts of the world first. Is their US market share really that bad?
There is definitely something more going on behind the curtain than any of us are aware of. There has to be a good reason for Sony to purposely avoid releasing their new ebook reader in the US.
Sony's ebook readers used to be a lot more popular in the US back when they were using metal frames—the PRS-650, PRS-350, and PRS-950 were really nice premium ebook readers, although expensive compared to the competition.
Ever since Sony revamped their line of ereaders and released the PRS-T1 with a cheap plastic design, interest in Sony readers has been on the decline. And then it didn't help when Sony basically re-released the PRS-T1 and called it the PRS-T2. About the only difference between the two models was Sony removed audio support on the PRS-T2, which annoyed the few people that hadn't already switched brands.
Now Sony goes and releases the PRS-T3, which aside from the design change and built-in cover, is essentially the exact same as the PRS-T1 and PRS-T2. Sony hasn't done anything new or gone outside the box in years.
The Sony PRS-T3 might show up on Sony's website tomorrow, next week, or never. Right now who knows. I don't think there are very many people that even care anymore. There seems to be a lot more interest in Sony's 13.3″ Mobius prototype than the PRS-T3, and it's not even a real product yet.