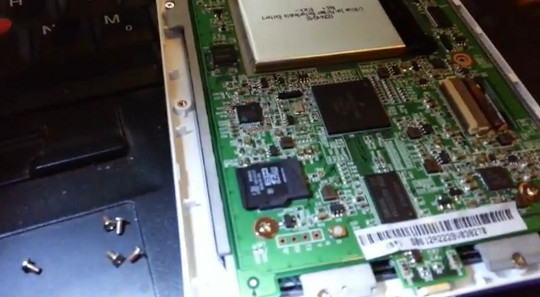 There's a little-known trick to expand the available storage space on Kobo ebook readers, including the Kobo Aura HD, the Kobo Glo, Kobo Mini, and Kobo Touch (sorry the Kobo Aura is left out).
The reason why this is possible is because Kobo's ebook readers have microSD cards built in for the internal storage (except the new Kobo Aura; that's why it's left out of this trick).
You can replace the pre-installed microSD card with a larger one, or sometimes you can just expand the available storage space on the existing card. Some Kobo users have found that their Kobo device has a 4GB card installed that is partitioned to only use 2GB. You can use a free program to repartition the microSD card to use the full space.
Since you need to take apart your Kobo ebook reader and take out the built-in microSD card, this does require a bit of technical work, and is the sort of thing that probably voids the warranty, so be forewarned.
All in all, it looks like a pretty straightforward process from the video below. You just need to take out a few screws from the back of the Kobo, and then the microSD card is easily accessible for removal, then you just need to use a couple of free software programs.
I have not tried this myself. It seems kind of unnecessary since most Kobo ebook readers have a microSD card slot, except the Kobo Mini, but a lot people want more internal memory, so here's a tutorial on how it's done:
How to Expand Kobo Storage Space
Make sure to check the video description of this video on YouTube for the links to the software downloads.