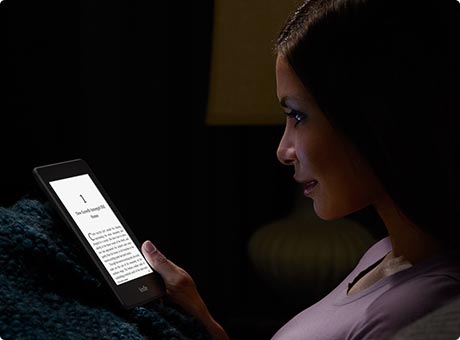 Yesterday Amazon released Fire OS 3.1 for their latest line of Kindle Fire tablets, so we knew an update for the new Kindle Paperwhite 2 was soon to be coming as well since some of the new features overlap, and that didn't take long to transpire as Amazon released the update for the 2nd gen Paperwhite today.
The new software version is 5.4.2. Like usual, it will download and install automagically over WiFi without any intervention required from the user.
Sometimes it can take a week or two to get the update automatically. If you are the impatient sort and want it now you can try selecting "Sync and Check for Items" from the menu on the homescreen. Or you can download and install the update manually by visiting the Kindle Software Updates page at Amazon.
Here's the complete list of details on the 5.4.2 update:
The software update includes general improvements and the following new features:

Kindle FreeTime

FreeTime lets you create personalized profiles for kids, and give them access to titles from your collection of books. Kids can keep track of their personal reading progress and earn achievement badges. To learn more, go to Kindle FreeTime.

Goodreads on Kindle

Connect with the world's largest community for readers from your Kindle Paperwhite. See what your friends are reading, share notes, and rate the books you read. To learn more, go to Find and Share Books with Goodreads on Kindle.

Cloud Collections

Use Cloud Collections to organize titles in custom categories and store your collections in the Cloud. To learn more, go to Organize Your Content with Cloud Collections.