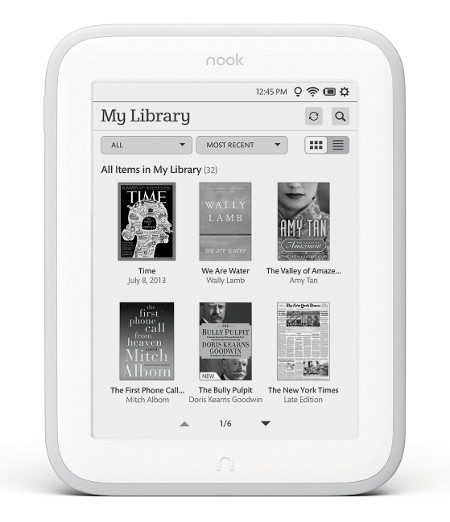 The smart folks at XDA have done it again. I thought there would be little interest in rooting the new Nook GlowLight since it lacks an SD card slot and doesn't really offer anything new that the older Nooks don't have, aside from the improved frontlight and higher resolution screen.
But that didn't stop developers at XDA, notably Renate, from figuring out how to root Barnes and Noble's latest ereader.
The rooting process is still in the earlier phases so you really need to know what you are doing to attempt it. Perhaps someone will put together an automated package in the future that will make it easier for the common person to root their Nook GlowLight.
Right now you need to know how to use ADB and how enter commands manually on a PC. You'll also need to install drivers found in the Android SDK. Then you'll need modify the uRamdisk.
Note that this does not install Google Play or any third-party apps; you'll have to know how to install apps with ADB and how to get alternate Android launchers and soft keys setup and everything like on the Nook Touch and Nook Glow. It's not for the technically challenged at this point so beware. And it will probably take quite a bit of additional hacking to get Google apps and Google Play to work, if possible.
Hacking is still in the early stages, but it's good to see the Nook GlowLight has indeed been rooted. You can find the full list of directions below.