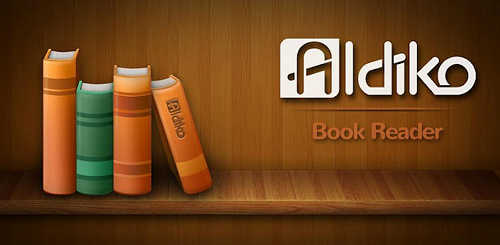 Today the folks at Feedbooks made an official announcement, declaring the acquisition of Aldiko, one of the leading ePub reading apps for Android tablets and phones.
This is a natural fit, of course, since Feedbooks has a catalog of over 800,000 ePub ebooks, both free and paid, and have been in the ebook industry since 2007.
I've always been a fan of Feedbooks for downloading free public domain ebooks because they have proper formatting and are well put together, unlike most free ebook websites that just throw everything out there haphazardly or inject extra nonsense into them.
Aldiko and Feedbooks have been partners since 2009 when the Aldiko app first launched on the Android Market. The Feedbooks ebook store is already heavily integrated into the Aldiko Android app, so it hard to say what changes the acquisition will bring for Android.
One big change mentioned in the press release is the intention to bring Aldiko to the iOS platform. Aldiko for the iPad and iPhone would bring in a lot more users. Aldiko already claims to have over 20,000 Android users.
The co-founder of Feedbooks, Loïc Roussel specifies that "with the acquisition of Aldiko, Feedbooks connects publishers and readers in total control of user experience; from works on the catalogue with our booksellers, to the Aldiko reading experience, currently for Android and soon iOS."
It will be interesting to see how fast they can get an app developed for iOS. Aldiko for Android is one of the most popular reading apps because of all the features it offers. There's more competition for ePub reading apps on Apple's platform, so Aldiko and Feedbooks have got their work cut out for them.
via: The Archrival