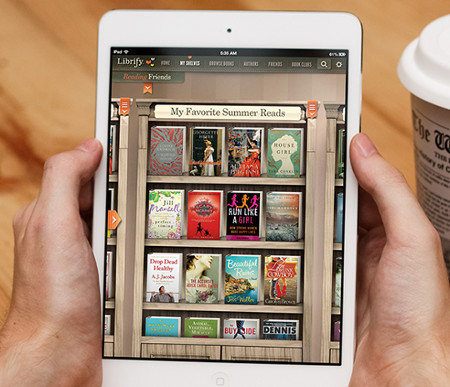 Target is the second largest retailer in the US behind Walmart, and they are planning on getting into ebooks.
There's an article over at USA Today that says Target has partnered with Librify, an ebook subscription/social network startup.
Target's plan is to basically create an online book club type of service. That's what Librify specializes in.
The way Librify works is they offer an ebook subscription package for $8.99 per month, where you get access to a recommended ebook each month, and then receive a discount of 10%-20% off all other ebooks in their catalog. Right now that number sits at over 500,000.
Selling ebooks isn't necessarily the main focus behind Librify. A big part of their service deals with the social aspects of reading. A lot of it has to do with creating a "book club" type of atmosphere where you can discuss ebooks with club members, vote on your next read, create bookshelves, and more.
"Eventually the goal is to have as much interactivity as we can," says Joanna Stone Herman, CEO of Librify.
"Since the beginning of people reading books people have said, let's get five friends together, read the same book and talk about it," she says. "But there's nothing that's been done to enhance that from a technology standpoint."
Librify just launched last year, and just started beta testing in March. The official launch with Target is still several months away. Details are unclear at this point but more info will be revealed this summer.
"It is a great solution for bringing a digital book experience to the Target guests who have long enjoyed our "Club Picks" selections," Target spokeswoman Erica Julkowski says. "We are proud to partner with Librify to offer a differentiated experience, which focuses on social connectivity and book clubs."
The service is said to be targeted at women. That makes sense since guys are notoriously bad book club members.
This isn't the first time that Target's name has come up in relation to ebooks. Last year there was speculation that Target and other retailers could soon start selling ebooks. Target also partnered with Livrada two years ago to sell ebook gift cards.