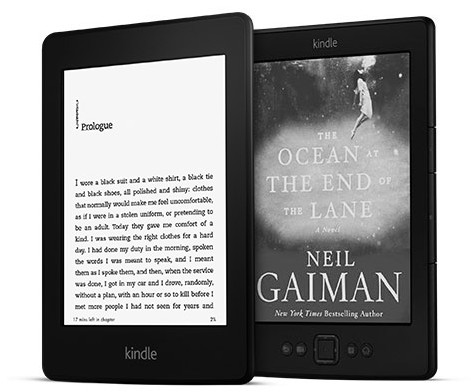 A few years ago being able to lend other people your purchased, DRM-protected ebooks was a pretty big deal. But now the idea has kind of been put to the side and you don't hear about it much anymore.
In fact I pretty much forgot about personal ebook lending until Apple announced that iBooks purchases will be lendable among family members with the upcoming release of iOS 8.
That's a bit different than how Amazon and Barnes and Noble handle ebook lending. They allow you to lend purchased ebooks to anyone with Kindle and Nook devices and apps, not just family members. But it's up to the publishers and authors to allow ebook lending, so it's hit or miss which titles allow lending. Plus lending is limited to 14 days, and you can't access the lent ebook while it's being borrowed. The biggest restriction, though, is the fact that an ebook can only be borrowed once.
Regardless of the limitations, being able to lend a purchased ebook to someone for a couple of weeks is a pretty cool feature. B&N makes lending fairly easy; you can lend ebooks to people directly from Nook devices and apps, and there's even a separate section for lendable titles, called LendMe.
Amazon, however, barely advertises ebook lending, just one sentence among many on the Kindle's product details page. And there's no way to lend ebooks from within Kindle devices or Kindle apps; Amazon doesn't want to make it that convenient. But once you know how to lend Kindle ebooks it's a piece of cake, and you don't even have to own a Kindle device because you can use a free app or desktop program.
There are two ways to lend a Kindle ebook. Both options are outlined below.
On the product details page for every Kindle ebook at Amazon, there's a product details section halfway down the page that specifies whether or not the ebook is eligible for lending.
Product Page
One way to loan eligible Kindle books to a friend is from the product detail page where you purchase the Kindle ebook. You have to view the page with a web browser; the option won't show up from within in an app or device store.
Once purchased, Amazon places a yellow banner at the top of the page with a purchase date (you have to be logged-in to see it, of course). Directly below that notification there's a link to "Loan this book", if eligible for lending.
After clicking the link you can enter your friend's email address and then Amazon will send them an email with the option to accept the loan.
Manage Your Kindle
An easier way to lend Kindle ebooks, especially if you want to loan multiple titles quickly, is to use the Manage Your Content & Devices page at Amazon. From there you can view a list of all your purchased ebooks, and then click on the "actions" box next to a title to bring up multiple options, including loaning.
If an ebook is eligible for lending, there's a link at the bottom to "Loan this title". All you have to do is enter a friend's email address and will Amazon will send them an email to accept the loan.