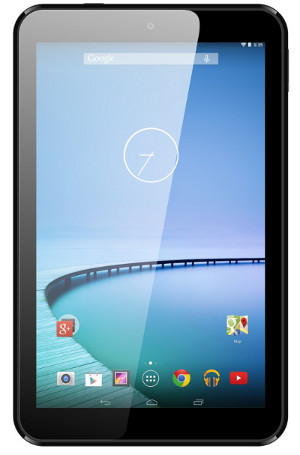 Earlier this year, Hisense decided to release a follow-up to their popular budget tablets from last year with an 8-inch tablet called the Hisense Sero 8.
The Hisense Sero 8 first appeared in the UK a couple of months ago for £89. Now it's also available in the United States from Walmart stores.
Walmart's website shows a listing for the Hisense Sero 8, but pricing and store information isn't available just yet. At this point it's likely that Walmart stores are just now starting to receive stock, and it's hit or miss which locations have them.
With last year's Hisense Sero 7 Pro, my favorite budget tablet from 2013, Walmart only sold them in retail stores, not online. It's possible that they could do the same with the Hisense Sero 8. But then again Walmart does sell the cheaper Sero 7 lite online, so who knows.
I was hoping that there would be a second 8-inch tablet from Hisense, but so far there only appears to be the one. Last year with the 7-inch models, there was a cheap sort of crummy model, the LT, and a nicer Pro model with better specs for a little more cash.
The Hisense Sero 8 is pretty low on the spec totem pole, so I was hoping that there would be a Pro version upgrade. Guess not.
Nevertheless, the Sero 8 could still be a good buy if the price is low enough. I suspect it will land in the $99-$129 range, but we'll have to wait and see when they start showing up in Walmart stores or when Walmart updates the online listing.
This earlier article lists all the specs for the Sero 8 so I'm not going to relist all of them here. Basically it's an 8-inch tablet with a 1280 x 800 display, a 1.6 GHz quad-core processor, microSD card slot, front and rear cameras, and Android 4.4.2 KitKat.