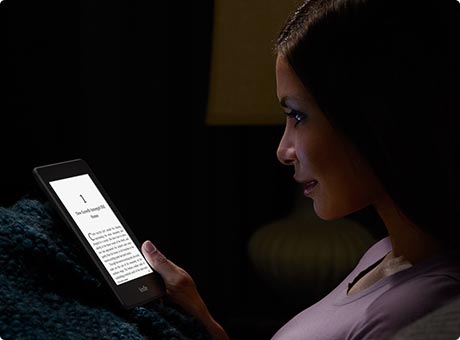 As Amazon gets ready to launch their new 3D smartphone tomorrow, news stories are cropping up all over the web with new details about the alleged smartphone, along with rumors and speculation about any and all of Amazon's other services and projects.
Businessweek published a story that is getting parroted quite thoroughly by several tech blogs.
There's one single detail in the article that seems to have drawn a lot of attention from Kindle aficionados especially. The article is about Lab126, Amazon's top secret hardware division that employes over 1,600 people.
The topic of the Kindle only comes up once, in the context of a "remarkably thin" upcoming Kindle Paperwhite, code-named Ice Wine.
That's it. Of all the possible new features that could have been mentioned, being "remarkably thin" is all we get.
Seriously?
When's the last time you heard someone complain that the Kindle Paperwhite is too thick? Or the first time for that matter…
Sure, thinner is better. But of all the possible new features to start a rumor about, being thinner has got to rank pretty low on most people's new Kindle Paperwhite wishlist.
At least the TechCrunch rumor from last fall about a Premium Kindle Paperwhite that didn't come true had a lot more meat on the bones than that. It suggested the next Kindle Paperwhite would feature an ultra high-resolution screen with 300ppi, and would have new fonts and new squeezable buttons with haptic feedback. Ironically there was no mention of thinness being a priority.
I think a Kindle Paperwhite that is "remarkably larger" would be a lot more interesting, for one. Now that Amazon has gotten rid of the Kindle DX again (except the international version), a larger Kindle Paperwhite would surely draw a lot more interest than a thinner Paperwhite…