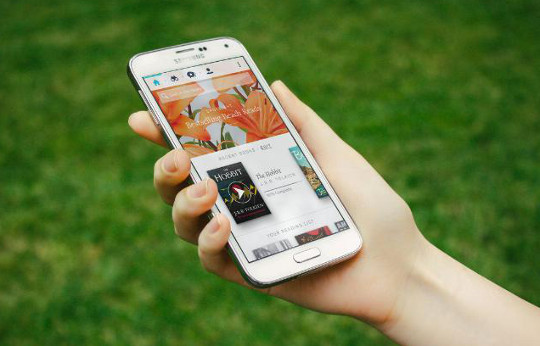 Oyster is of the more popular ebook subscription services—sort of like Netflix for ebooks—and up until now their ebooks have been exclusive to apps for the iPad and iPhone.
Now Oyster has added an Android app that works with tablets and phones running Android 4.0 and up, including the reading-centric Kindle Fire and Nook HD tablets.
According to the presser, the Android app features adjustable fonts and various themes, including Standard, Nomad, Herald, Crosby and Wythe. Oyster says that Wythe is a brand new theme that features a high contrast, news text typeface well-suited for outdoor and beach reading—sounds interesting but there's still this issue of LCD and sun glare.
Night mode is another option available in the Android app. So is "read time", which estimates how long it will take to finish reading a book based on average reading speed. Other features include the ability to turn pages with volume buttons, you can download ebooks for offline reading, and share quotes and ebook activity to Twitter, Facebook, and Instagram.
Oyster has added a couple hundred thousand new titles to their library over the past few months. They recently inked a partnership with Simon & Schuster. HarperCollins and Houghton Mifflin Harcourt are two other big-name publishers onboard with Oyster.
Oyster costs $9.95 per month to get access to all the ebooks in their catalog. Unfortunately they don't offer any way to browse the available titles. But they do offer a 30-day free trial to start.