After nearly one week of using the Kindle Voyage, I've come to the conclusion that a cover is pretty much required to get the best out of the PagePress sensors. And of course the whole providing protection thing…
I mentioned in my Kindle Voyage first impressions review that I had a hard time holding the Kindle in a way that made using the PagePress sensors comfortable. For someone with large hands, the Kindle is so thin and tapered at the edges that it's kind of hard to get a good grip.
But I've found that using a cover cures that. The added thickness makes using the page sensor buttons ideal. I really like using them with a cover. But the problem is I was too cheap to spring for a real cover so I've been trying to use an old cover I had from the first basic Kindle, but it's too big and the power button is inaccessible. The Voyage's unique design requires a cover made specifically for it, unfortunately.
I've been looking online at different covers for the Kindle Voyage today. There are more options than I expected. Of course Amazon sells their own official Origami covers that also double as a stand, but they are a bit pricey. The leather ones are $59 and the synthetic ones are $45.
There are some cheaper options from Belkin and Incipio for $29, but the early reviews are complaining that they don't have auto wake/sleep functions.
There are some really cheap covers from Hong Kong for under $10-$15 on Amazon and eBay. The only problem is shipping can take forever. The ACcase covers look nice. I had one for the original Kindle Fire, and I liked it at first, but the material only lasted a couple months before it started coming apart.
Putting this list together, I still haven't decided which one to get, and several aren't available right now. How about you? What Kindle Voyage cover did you choose, and do like it?
Feel free to add any other covers you may find in the comments section.
Kindle Voyage Covers List
[box type="note"]Click images for product listings.[/box]
Amazon's official Origami leather cover, available in blue, black, and red for $59.99.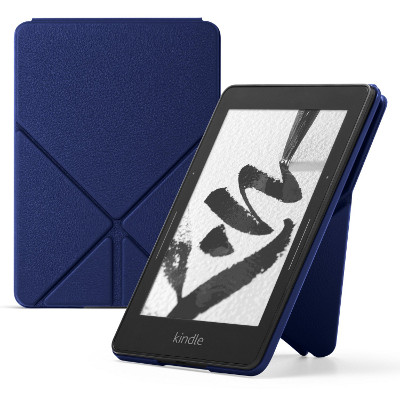 Amazon's official Origami synthetic cover, available in pink, black, and citron, royal blue, and grey for $44.99.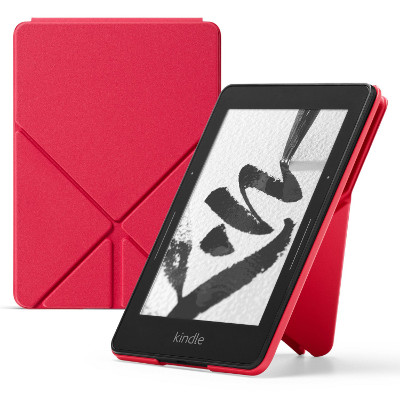 Below is a Swees Cover that costs just $9.99 with free shipping. I ended up getting this one; here's the link to my Kindle Voyage Swees Cover Review, which includes a video review.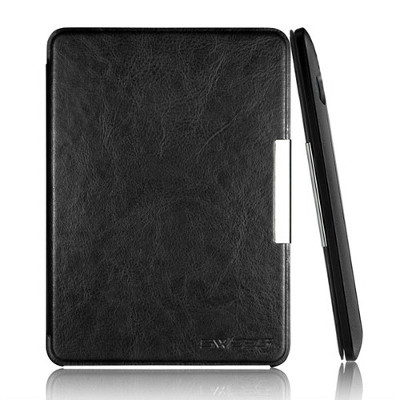 Belkin Folio Cover, available in black, purple, and pink for $29.99.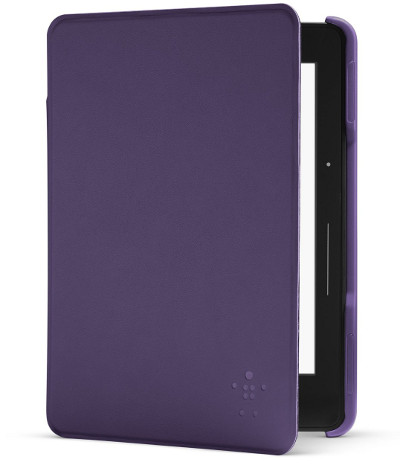 Incipio has journal-style covers for the Kindle Voyage for $29, available in green, purple, red, black, and there are some with floral patterns too.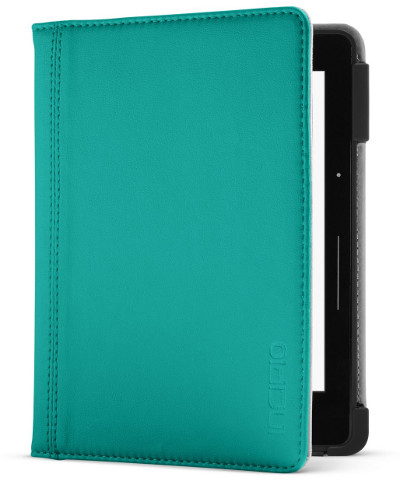 Incipio has a second Top Folio style cover that doubles a stand for $24.99.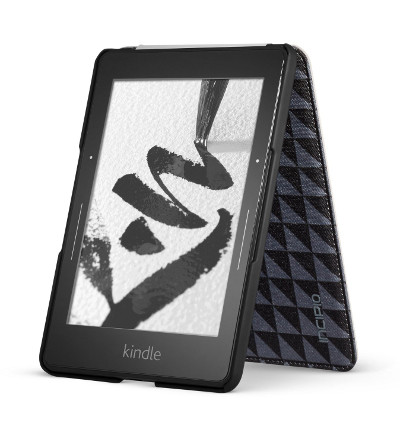 Fintie offers a SmartShell Case with auto wake/sleep for $5.99-$7.99 plus $4.99 for shipping, available in a variety of colors and designs. They also have folio style covers.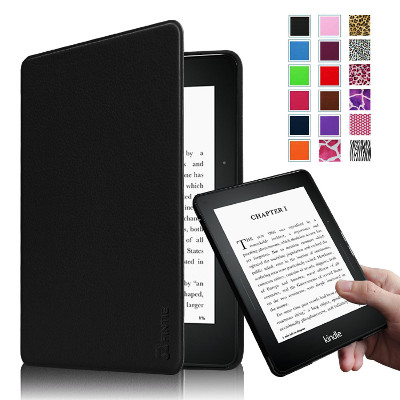 ACcase's SmartShell Case sells for $9.99 plus $4.49 for shipping, available in pink, black, purple, navy blue and sky blue.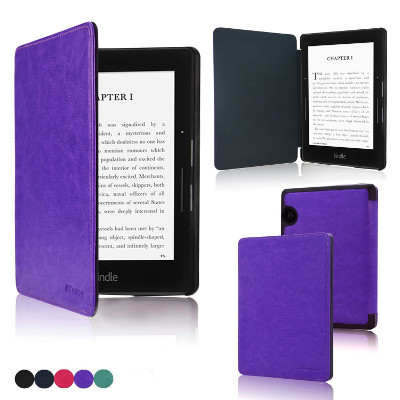 ACcover Kindle Voyage cases cost $10.99 plus $4.46 for shipping, and come in black, pink, purple, and sky blue for solid colors. There are some with map designs, floral designs, and one with a US flag.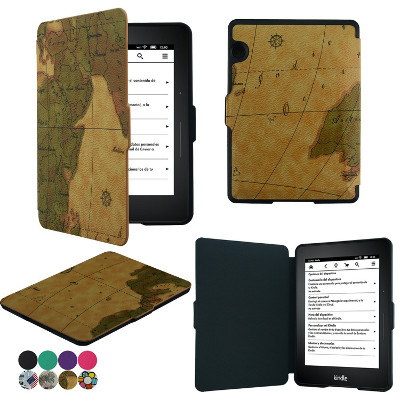 OMOTON Kindle Voyage Case PU leather with auto-wake/sleep, costs $7.99 plus $4.60 shipping, available in black, purple, magenta, and navy blue.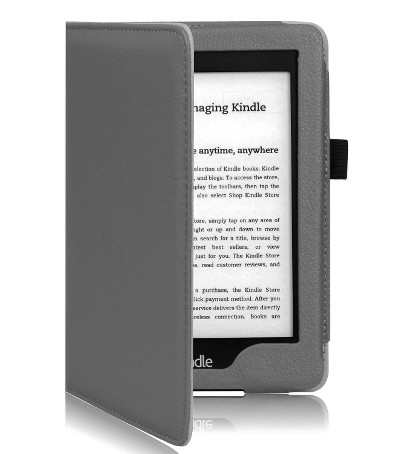 Exact's PRO Series Covers for the Kindle Voyage cost just $9.95 and come in eleven different colors.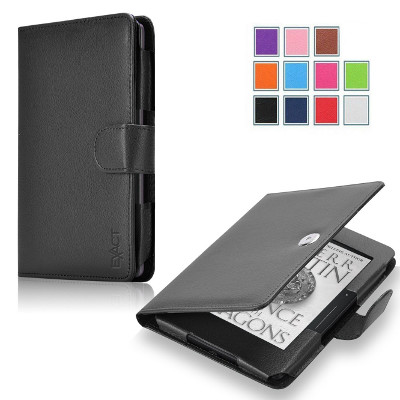 There are some really cheap no-name covers on eBay, among them is this one for $6.98 with free shipping…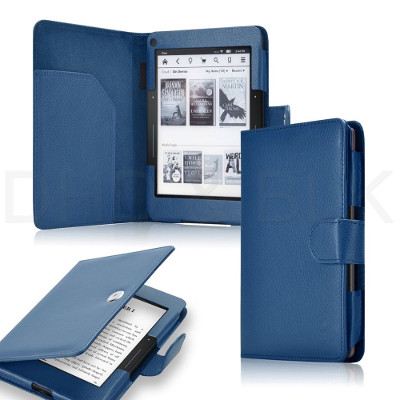 Another cheap no-name cover on eBay, this one has auto wake/sleep and a screen protector for $8.99, available in eight colors.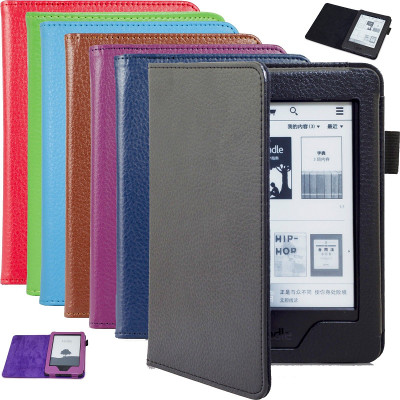 Here's a Gizmo Dorks reversible sleeve case for the Kindle Voyage that costs $7.99 with free shipping.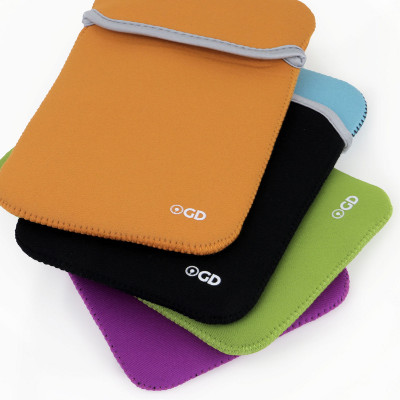 That's the last one, for now…