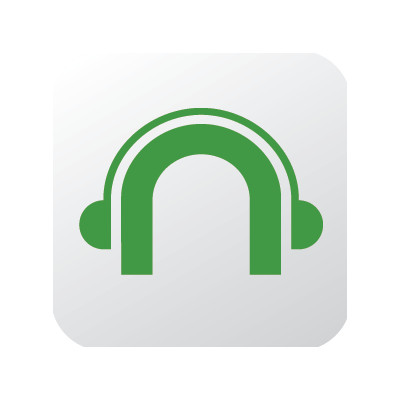 Barnes and Noble has announced the release of a new audiobook app for Android phones and tablets called NOOK Audiobooks.
B&N claims that their audiobook catalog consists of over 50,000 titles, with free samples available on a wide selection of them.
B&N is emphasizing a no-commitment type of selling environment, unlike Audible.com's monthly subscription plans for audiobooks. B&N's audiobooks are only usable through the Nook Audiobooks app, however, whereas Audible's audiobooks are available on just about every audio platform.
The Nook Audiobooks app is available for download from the Google Play Store and works on Android devices running Android 4.0.3 and up. The app is also available from the Nook appstore, and works with the Samsung Galaxy Tab 4 Nook tablets as well as the Nook HD and HD+.
From now through the end of January 2015, B&N is giving away two free audiobooks to customers that download the Nook Audiobooks app and sign in with a new or existing Nook account.
The selection of free audiobook titles at launch includes two of these five titles: Charlotte's Web by E.B. White, Ender's Game (Ender Quintet #1) by Orson Scott Card, Gone Girl by Gillian Flynn, The Heist (Fox and O'Hare Series #1) by Janet Evanovich and Seabiscuit by Lauren Hillenbrand.
The choice of free audiobook titles changes each week for new downloads.