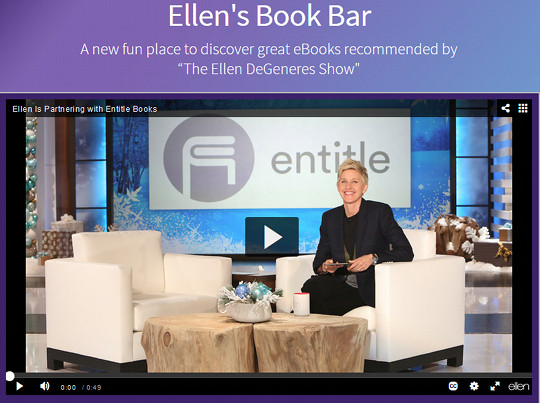 Entitle is among a growing group of ebook subscription services where customers get access to a library of ebooks for a monthly fee.
Entitle just scored a big partnership with The Ellen DeGeneres Show for a new book club called "Ellen's Book Bar" that provides ebook recommendations. This month's recommended ebook is Amy Poehler's Yes Please.
Not only does it highlight Entitle's ebook lending service, it's also a charitable partnership. A portion of each subscription goes into an educational fund to help send students go to college when signing up on this Ellen/Entitle page.
Entitle's ebooks work through their apps for iPad, iPhone, Android, and Kindle Fire tablets. The books can also be read on computers and E Ink ereaders that support Adobe DRM.
There are different monthly rates depending on how many ebooks you want to download each month.
This is how the monthly fees and ebooks breaks down:
2 books per month $9.99
3 books per month $14.99
4 books per month $19.99
One thing I learned about Entitle while putting together this article is that you get to keep the ebooks that you download even if you choose to cancel the subscription.
With other ebook subscription plans you get access to more titles per month but you lose all access to them after canceling, like with Kindle Unlimited. Entitle has an edge there, along with Adobe DRM support for ereaders and apps.