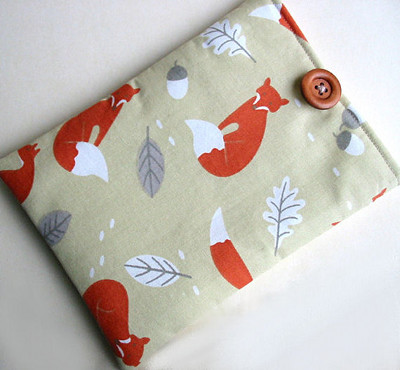 This year Kobo has released two new ebook readers, the Kobo Glo HD with its 300 ppi screen and the entry-level Kobo Touch 2.0.
The good thing about both of them is they share the exact same dimensions, so covers and cases are interchangeable between the two different models—that's something that rarely happens.
If you find a cover that says it fits the Glo HD then you will fit the Touch 2.0 as well, and vice versa.
The Kobo Glo HD has been out for a few months longer than the Kobo Touch 2.0, so there are more options out there that list it specifically but some don't say anything about fitting the Touch 2.0, and we know they are the same size so that opens up more options.
In fact some covers say they only fit the Glo HD and no other Kobo models; this is obviously not correct when it comes to Touch 2.0.
Just make sure the cover you're looking to get is for the Glo "HD" specifically and not the regular first edition Kobo Glo (the non-HD model) because they are different sizes. The same goes for the Kobo Touch 2.0; bath are smaller than the original versions.
The overall dimensions for the Glo HD and Touch 2.0 are 115 x 157 x 9.2 mm.
Kobo Glo HD and Kobo Touch 2.0 Covers List
[box type="note"]Click images for product listings.[/box]
You can find the widest variety of covers for the Kobo Glo HD, Kobo Touch, and other devices at Etsy.com. There are dozens of custom covers and cases available in various styles and designs ranging in price from $15-$50.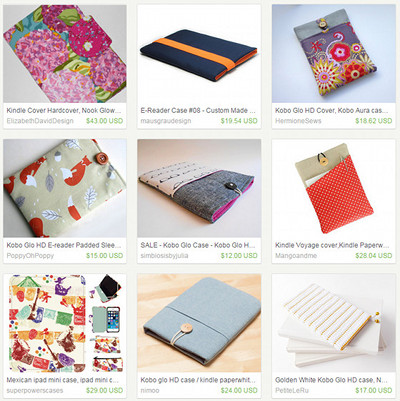 Want an official Kobo cover? They have a nice tight fit and automatically turn the Kobo ereader on and off when opening and closing the cover. They are sold from Kobo.com and retailers that sell Kobo's ereaders. The Kobo covers come in three colors: black, cream, and purple.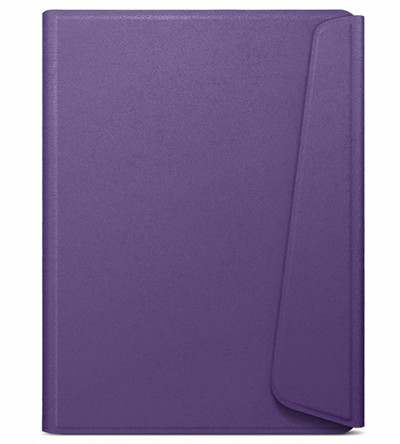 You can get third-party covers like the Omoton cover below that also have the auto sleep/wake feature. There are some different colors and designs for about $10.99.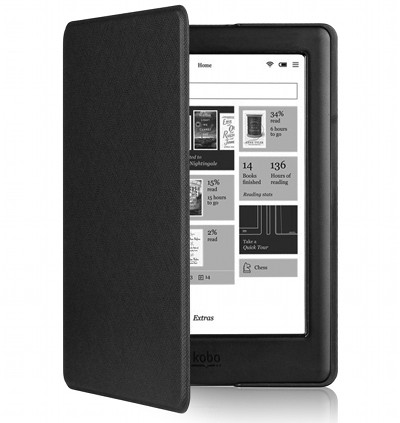 Here's another very similar cover by Sparin that also comes with the auto sleep/wake feature.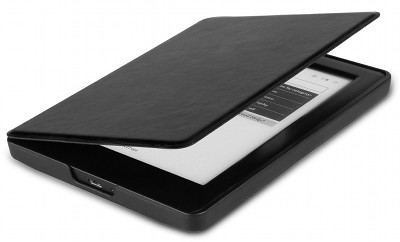 The next cover below is from "Amazingcase" and it comes in a variety of colors. It also has the sleep/wake magnet. It sells for $12.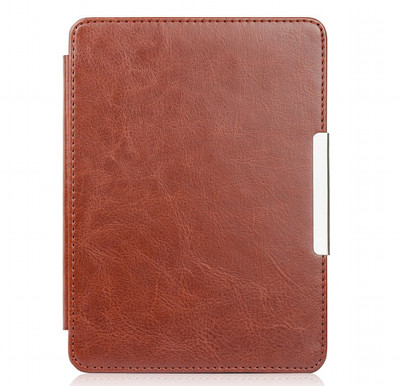 If you want something different than a case, like a sleeve for travel, Gizmo Dorks offers an inexpensive option available in a variety of colors for only $6.99.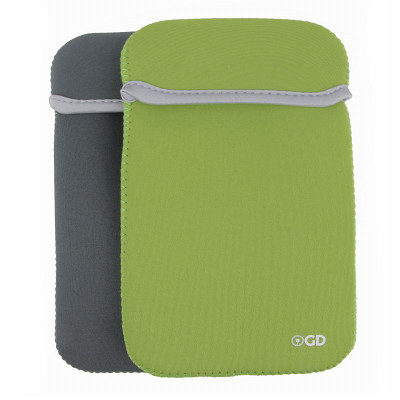 Another place to find some covers and cases is eBay. There are some very inexpensive options, but keep in mind they ship from China and can take awhile to arrive.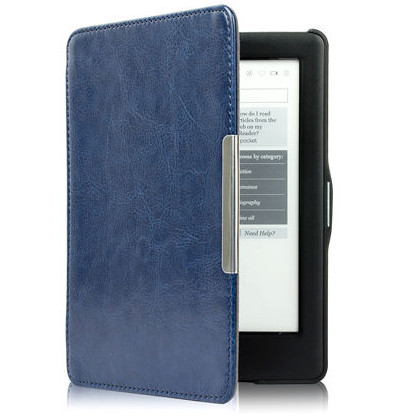 These are a popular style with the silver clasp on front. The cheapest option are the ones below for $8. And it also comes with a screen protector (which I wouldn't advise using with an E Ink screen anyway).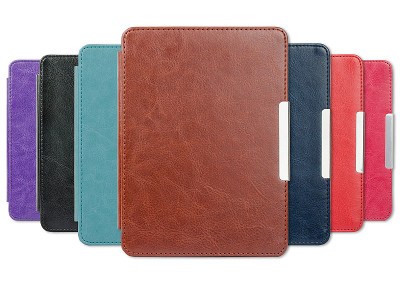 Below are a similar but without the metal piece. These are only $8.27 shipped from China.