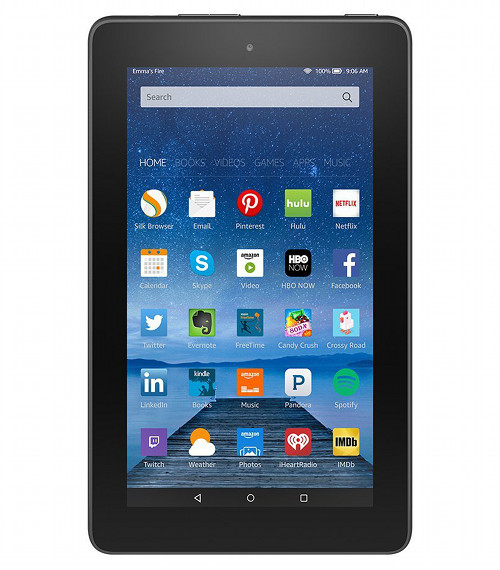 Amazon's new $49 Fire tablet has proven to be a very popular item this year. It has been out of stock at Amazon all December. They sold out of them on Black Friday weekend when they had them on sale for $35.
Amazon doesn't reveal sales figures; they just say they've sold "millions" of Fire tablets since it was released at the end of September. They clearly sold more than they had anticipated for the holiday shopping season, or they'd still have some available to purchase.
Right now the product page at Amazon for the $49 Fire says that it won't be in stock until December 28th.
If you really want to get one before Christmas as a gift, there's still one way. Best Buy still has a bunch of $49 Fire tablets in stock in retail stores.
They aren't selling them online anymore, but I did a quick check and pretty much every Best Buy in my state has some in stock, so there's clearly plenty of them still out there. You can check availability from Best Buy's Fire tablet product page.
Also, Amazon is only sold out of the $49 version. They still have the non-ad version of the 2015 Fire tablet available for $64.
They also have still have all the bundle packages available in stock. The Fire Entertainment Bundle comes with a 32GB microSD card, a cover and a $10 gift card for $99. The Fire Essentials Bundle comes with a cover, a 32GB card and screen protector for $99. And the Fire Travel Bundle comes with a cover, screen protector and car charger for $104.
There's no question that the 2015 Fire is a good tablet for $50 (see my review for details and a video). Too bad Amazon ran out of stock so early before Christmas because it does make a great gift.