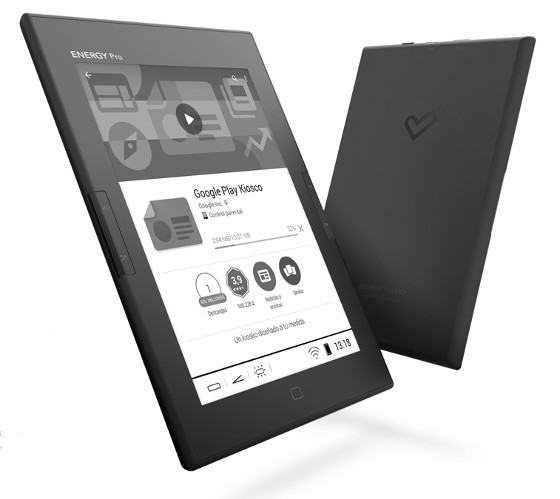 Last week Energy Sistem released a new ebook reader in Europe called the Energy eReader Pro HD.
It's another newer Boyue-based ereader very similar to the InkBook Obsidian that I recently reviewed.
The Energy eReader Pro HD has a slightly different outer design but all the elements are essentially the same, with a flush screen, page buttons on each side, and a sensor below the display.
Last year I reviewed the Energy eReader Pro, which was also made by Boyue so it's not surprising to see Energy Sistem release their take on the latest flush-screen model too.
What is surprising is the fact that they are calling it the Energy eReader Pro "HD" when it has the exact same screen as the previous model, so the "HD" doesn't mean what you'd think it would.
Like similar Boyue models, the Energy eReader Pro HD has a frontlit 6-inch E Ink Carta screen with a resolution of 1024 x 758 (212 ppi).
Aside from the new outer design that is 2 mm thinner and 40 grams lighter, the hardware is exactly the same as the Energy eReader Pro +, minus audio support.
It has 8GB internal memory, a microSD card slot, 512MB of RAM, Wi-Fi, a dual-core Cortex A9 1.0 GHz processor, and a capacitive touchscreen.
The operating system is based on Android 4.2, and the pictures show Google Play onboard. The software is open to install Android apps, including a number of reading apps.
The Energy eReader Pro HD is available for €129 including VAT from the Energy Sistem website. It also sells from Amazon UK for £89 and Amazon.com for $130.69.