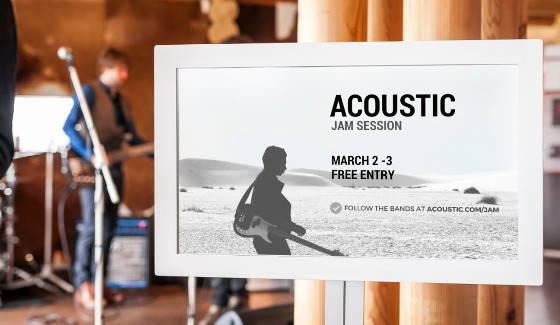 The folks at Visionect issued a press release today announcing the launch of new development kits for 32-inch E Ink screens.
The kits are available in both greyscale E Ink and color E Ink. The color screens support a resolution of 1280 x 720 and the greyscale screens have a resolution of 2560 x 1440.
Both versions support using an LED frontlight that can be controlled by an integrated ambient light sensor.
E Ink is mostly known for their smaller ereader screens on Kindles but they also make all kinds of other products too.
These larger screens have been around for years but they don't draw the kind of attention that ereader screens do.
Visionect adding these larger screens to their lineup makes sense. They operate via wireless, and integrate with Visionect's software and hardware platform.
While 32 inches may be a bit too large for ereading, they also have development kits for 13.3-inch E Ink displays, along with smaller screen sizes as well.
I find it interesting that there aren't any screen sizes in between 13.3-inches and 32-inches considering the number of people looking for an E Ink computer monitor.
The development kits are sold from Visionect's website. The black and white 32-inch kits sell for $3,500 and the color version is $4,500—and that's with a temporary promotional discount valid until April 15th.