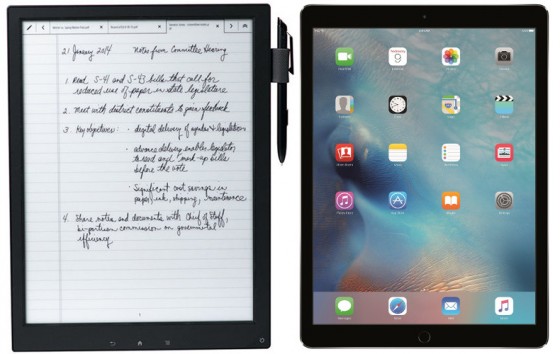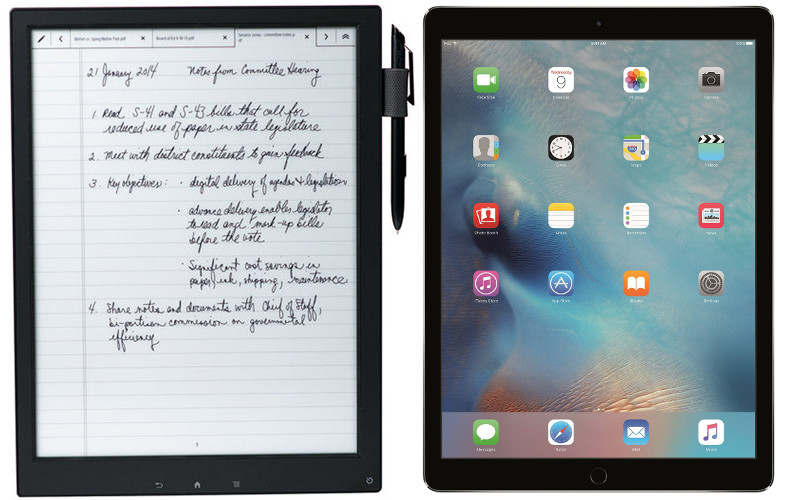 Large ereaders with 13.3-inch E Ink screens have an uphill battle of epic proportions ahead of them to have any chance at all to carve out a niche in the current market, especailly when they're up against the 12.9-inch iPad Pro that basically sells for the same price.
It's no wonder that none of the large established companies want to take on the risk of even attempting to release a 13.3-inch reader. Sony tried it with their DPT-S1 in a weird roundabout way (selling it indirectly through 3rd party merchants), but now they've seemingly given up on the project as there have been no new developments in three years.
The Sony DPT-S1 still sells from B&H.com for $799. That may sound like a lot but it started out at $1100. Even at the lower price it would have to sell for half that to have any chance at all for success.
The new 13.3-inch Onyx Boox Max has the same problem to overcome, not to mention any other potential 13.3-inch E Ink readers that may or may not get released by the end of the year.
The prices are simply too high for these types of specialty devices to appeal to more than 1% of the population.
If you shop around you can find the 12.9-inch iPad Pro for under $700. Right now one of the merchants at Amazon has it for $695.
Not only that but the specs of the iPad Pro absolutely blow E Ink ereaders out of the water. It's like comparing a '72 Datsun with a new Ferrari.
You'd have to be crazy to buy a 13.3-inch E Ink ereader instead of a 12.9-inch iPad Pro for the same price.
Some people prefer E Ink for the extended battery life and easy-to-read screen in sunlight, but how can that possibly compete on any level with all the added features and the hardware quality of an iPad Pro?
It's sad to say but 13.3-inch ereaders have virtually no chance to succeed up against the likes of Apple.