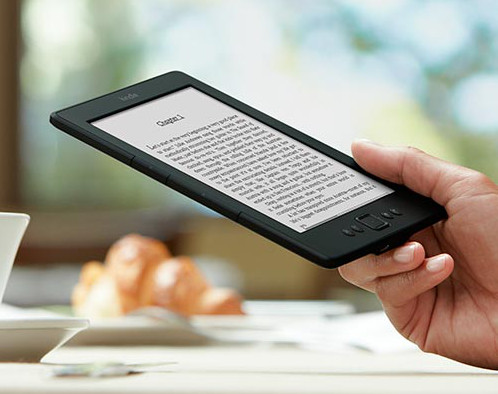 Ever since Jeff Bezos announced on Twitter this past Monday that a new top-of-the-line Kindle would be revealed next week, everyone wants to know what new features it will have, and the rumors and speculations have started to fly (just how Amazon likes it).
The Wall Street Journal posted an article with a few interesting details about the upcoming new Kindle.
Their source says the new higher-end Kindle will feature a rechargeable protective case designed to extended battery life and to help make the Kindle thinner than earlier models.
There's also supposedly a separate solar-powered Kindle case under development with a battery that can be charged by sunlight, but it's unlikely to be released anytime soon. That would be a cool add-on for existing models like the Kindle Paperwhite 3.
According to WSJ, the new Kindle is codenamed Whiskey and its case is codenamed Soda. The solar-powered case is being referred to as Sunkiss by Amazon's engineers at Lab126.
Developers at MobileRead also noticed the codename Whiskey in the latest Kindle software update code.
The code also seems to suggest that there's a new basic Kindle as well, codenamed Woody. There's code for other things that could mean possible page buttons, accelerometers, but no haptic feedback on the new higher-end model.
Bluetooth is another rumor that has been floating around. That would most likely mean some kind of audiobook tie-in, which makes sense with Whispersync for Voice and a possible Alexa crossover. Then Amazon could sell separate speakers and headphones for it as well.
Whatever features the new Kindle (or Kindles) have, the screen is going to be the most important thing. It will be interesting to see how it all turns out. Is it next week yet?