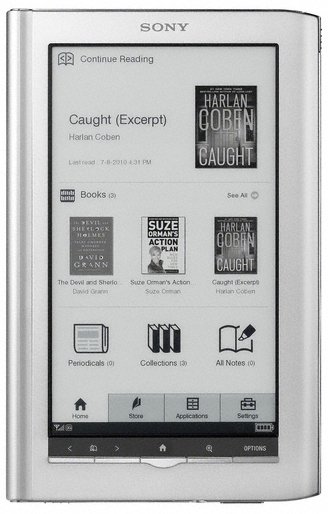 Things have never been quite the same after Sony decided to get out of the ebook business. They closed down their ebook store in 2014, and eventually announced that they would not be making any new Sony Readers either.
The Sony PRS-T3 was the last Sony Reader to get released, and they never even bothered officially releasing it in the United States.
Things started going downhill with the release of the PRS-T1. The premium build quality of previous generations was replaced by cheap shiny plastic; Sony had opted to join their competitors at the low end of the market instead of forging ahead with their more expensive higher quality ereaders.
Barnes and Noble started a price war on ebook readers with the Nook, and Amazon answered with lower and lower prices on Kindles.
Amazon was the only company that could sustain that model, so all other competition started dwindling, and most smaller companies were chased out of doing business in the US entirely.
Now that Amazon has very little competition when it comes to dedicated ebook readers, prices have started going back up again.
With devices like the $199 Kindle Voyage and $289 Kindle Oasis, Sony's premium line of ereaders could have done well up against them, much better than the low end market that sent them out of the business.
Devices like the Sony PRS-950 with its 7-inch screen, and the PRS-650 with the nice aluminum frame, page buttons, a stylus and touchscreen, were ahead of their time. With newer software and current hardware upgrades, devices like those could still be very popular to this day.
Sony was also way ahead of the curve with frontlights. The PRS-700 was released way back in 2008 with LED frontlights, but unfortunately the idea was poorly executed and the lighting didn't look very good.
It's a shame that Sony still doesn't make dedicated ebook readers (the premium models, at least). They were there from the beginning, and helped make innovations along the way, but they couldn't stay in the game for the long run. It's too bad. An 8-inch PRS-850 could be really popular right about now.