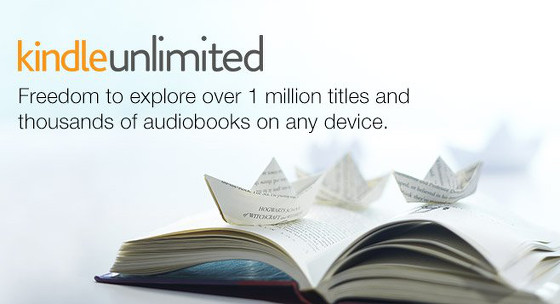 I was thinking the other day that Amazon should have done something more to make the new Kindle release more interesting, like automatically adding access to Kindle Unlimited for a month or two.
After all, it's still basically the exact same Kindle as before just in a new shell. It's slightly thinner and slightly lighter, but it has the same software and the specs are 95% the same, so it's not exactly going to get a lot of attention from customers.
One difference is a boost in RAM so that it can run the VoiceView and TTS software via Bluetooth for visually impaired folks.
Adding Bluetooth and TTS sounds cool but it's not very useful for most people, especially when there are cheaper options that do it better (the VoiceView feature is slow and awkward to use on Kindles).
Amazon referred to increasing the RAM as doubling the memory, so a whole bunch of so-called tech "experts" thought Amazon was referring to storage space, so now the internet is flooded with misinformation saying the new Kindle has double the storage space.
Not so. It has 4GB just like the last one. And boosting the RAM doesn't increase the speed whatsoever, as noted in my past review comparing the Kindle Voyage with the Paperwhite 2 (you'd think it would improve performance but it doesn't, not noticeably anyway).
So when it comes right down to it, the new Kindle is going to provide the exact same reading experience as the previous model. It would have been nice if they bumped up the screen resolution at the very least, but once again the changes are very minor.
Granted the new design is an improvement and it's nice to have a second color choice with white, but Amazon could have done a lot more to make the release of the new Kindle a lot more interesting.
Amazon has expanded Kindle Unlimited over the past couple of years, their monthly subscription service that grants unfettered access to a large catalog of ebooks for $9.99 per month.
One thing that Amazon should consider doing is adding access to Kindle Unlimited by default on all new Kindle ereader purchases. They offer a free 30-day trial for Kindle Unlimited anyway, so why not just let people try it out and get used to it for a month before pestering them to sign up for it?
Amazon did that exact thing in the past with Amazon Prime and Fire tablets where they automatically started a 30-day free trial for Amazon Prime when purchasing a Fire tablet.
So why not try it with Kindle Unlimited too? It would be pretty cool to automatically have access to over a million ebooks on a Kindle right out of the box, even if they aren't a bunch of NYT best sellers. It would be a good way for people to sample the catalog to find books that they probably wouldn't have found otherwise.