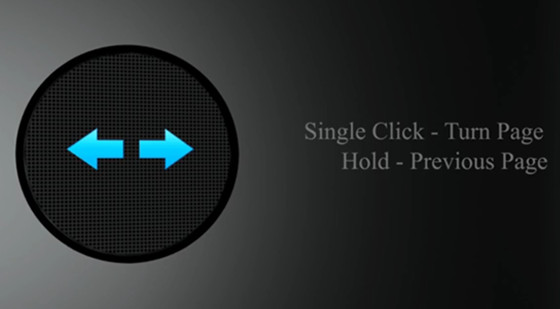 Today Amazon announced a new page flip feature for Kindle ebooks to help make navigating ebooks easier and more convenient, especially with reference type material.
Another thing that could make navigating Kindles and other ebook readers better is adding the option for a remote control. That would be especially useful for folks with disabilities.
People have been known to hack their ebook readers to add support for remote controls.
A few years back someone came up with a way to make a remote control for a Kindle Paperwhite to wirelessly turn pages.
Being able to turn pages without having to touch the screen could come in handy in a number of situations.
And now that the new Kindle adds Bluetooth support it could easily have the ability to connect an external controller.
The video below shows a concept of a remote control for a Kindle. The product doesn't actually exist but it's an interesting idea.
What do you think? Have you ever wanted a remote controlled ebook reader?
Futecha Kindle Concept