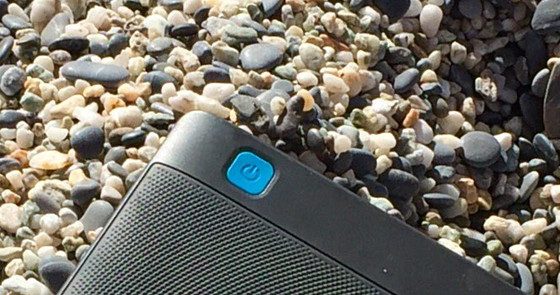 It looks like Kobo is definitely getting everything ready for a new product launch in mid-August.
If you read between the lines all the numbers add up. The recent leak of FCC documents describing an E Ink device called the Kobo Aura One with a 7.8-inch screen, along with an unnamed 6-inch E Ink device, was the first sign.
Now Kobo has all but made things official. We still don't know what to expect exactly but something is definitely going to happen in a couple of weeks.
Kobo CEO Michael Tamblyn took to twitter today to tease a mysterious picture and the following quote:
"Great news for booklovers coming soon from @kobo. Keep your eyes wide open mid-August!"
For now all we've got to go off is a picture showing the corner of a new ereader with a blue power button and some texture on the back of the device.
It's angled is such a way that you can't tell how big the ereader is, so the mystery of the 7.8-inch Kobo remains….
The background is an interesting choice. It looks like aquarium gravel. Does that mean the device is waterproof like the Kobo Aura H2O?
(Thanks for the tip, Pedro!)