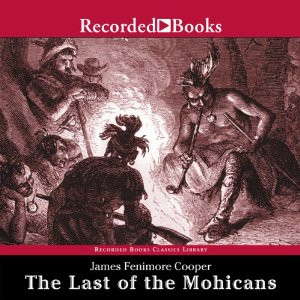 Amazon has updated the free classic audiobook for August to help promote their Whispersync for Voice feature that syncs the last page read between Kindle ebooks and Audible audiobooks.
The free ebook and audiobook combo this month is The Last of the Mohicans by James Fenimore Cooper.
The professionally narrated audiobook regularly sells for $19.99 without the free ebook offer.
Like usual, just make sure to check the box below the buy button for the Kindle ebook to automatically have the audiobook added to your account for free.
If you miss the option or already have that particular book on your account then you can use Amazon's Matchmaker tool to find the audio companion to ebooks that you have already purchased.
The audiobook of The Last of the Mohicans is narrated by Larry McKeever. It's 15 hours and 20 minutes in length.
You don't need to own a Kindle to get the free audiobook. You just need an app, either a Kindle app or an Audible app to listen to the audiobook. Here's more information about how to use Amazon's Whispersync for Voice and immersion reading features.
Here's the description for The Last of the Mohicans:
The Last of the Mohicans has all the elements of a classic frontier adventure: massacres and raids, innocent settlers, hardened soldiers, renegade Indians, and a doomed love affair. It is a memorable portrait of fierce individualism and moral courage. But what draws readers and listeners again and again to this panoramic novel is its deep insight into the symbols of American consciousness.

The French and Indian War adventures of Hawk-eye, a reclusive white woodsman, and his Indian friend Chingachgook have contributed much to the frontier mythos. The story of two men who are at odds with their own people, but reluctantly agree to guide two sisters through hostile Indian country, has found an enduring place in the literary and cultural history of America.