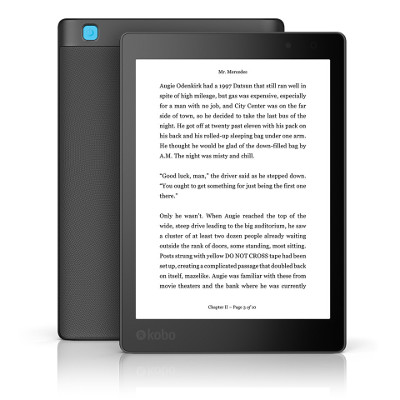 Kobo's two new ebook readers for 2016, the 7.8-inch Kobo Aura One and 6-inch Kobo Aura 2, are now available to pre-order from Kobo.com and Chapters.Indigo (links below).
Currently they aren't showing any ship dates but both devices are officially supposed to get released on September 6th. At first Indigo was showing them as "in stock" both online and in stores, but then they changed it to pre-orders.
From my experience it's both cheaper and faster to order a Kobo ereader from Indigo than from Kobo directly.
Indigo charges in Canadian dollars so if you're in the US it works out to being cheaper despite the higher CAD list prices and even when having to pay extra for shipping.
Indigo tries to scare off international customers with extra long shipping estimates but the last time I ordered from them the Kobo ereader arrived in like 4 days, which is faster than most shipments from US companies.
I'll be posting in-depth reviews of both new Kobo ereaders so check back in a couple of weeks for more details and comparisons.
Kobo Aura One – Indigo
Kobo Aura – Indigo
Kobo Aura One – Kobo.com
Kobo Aura – Kobo.com