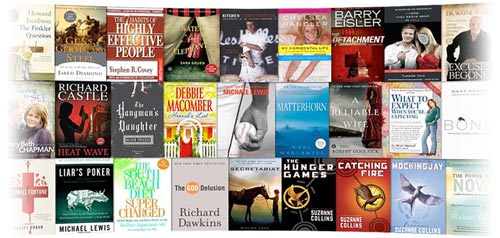 Kindle ereaders, Kindle apps and Fire tablets all have the option to organize your ebooks and personal documents using Kindle Cloud Collections.
Amazon first introduced cloud collections back in fall 2013, and they haven't really improved the way organizing content on Kindles works since then.
Some people don't care for the way Kindle collections work.
I've never been a fan of how they work either so I pretty much never use them.
There are a number of limitations with the current system, like the fact that collections have to be created and managed from an app or Kindle device.
It would be nice if collections could be setup and managed using a web browser from your Amazon account, for instance, or if there was a desktop option for organizing.
Another thing is it just takes too much time to setup collections for a library containing a few hundred books, much less a few thousand. Why aren't collections created automatically? If you have 5 books in the same series it should just automatically create a collection for that series.
I've never understood why content can't be sorted by genre at the very least when everything in the Kindle store is sorted by genre. Why don't Kindles have the option to view just sci-fi or mystery titles in your library?
I also never cared for how collections create duplicates of everything. If something is in a collection I don't want to see the individual title on the list in addition to the one in the collection. I prefer more of a folder type system for organization or it just gets too messy.
How about you? How would you change Kindle collections and the way organizing content on Kindles works?