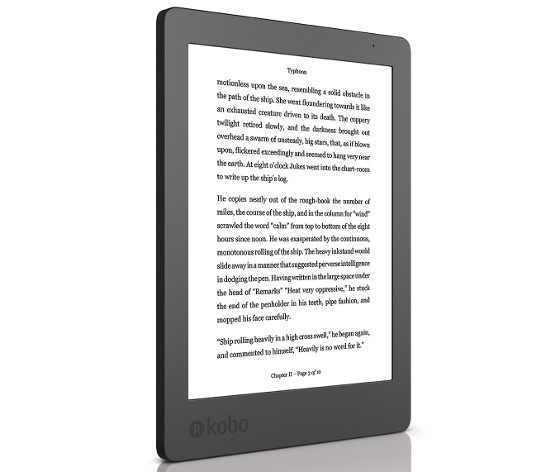 I've been spending most of the time using the new 7.8-inch Kobo Aura One lately, but Kobo also has another new ereader called the Kobo Aura Edition 2.
It has a 6-inch E Ink screen and it uses an older version for some reason with lower resolution. Most newer ereaders have 300 ppi screens, but the Aura Edition 2 only has 212 ppi.
Admittedly I've hardly touched it since I got both new Kobos at the same time, but I've used it enough to question the reason for its existence.
I still can't figure out why Kobo released the Kobo Aura Edition 2. It makes no sense on any level.
It has no distinguishing features that separate it from other Kobo models whatsoever.
It doesn't have built-in OverDrive support like the Aura One. Nor does it have an auto-adjusting frontlight—the dot above the screen servers no purpose.
The original Kobo Aura set itself apart by having a premium design with a flush glass screen; the Kobo Aura 2 has neither of those.
The worst thing about it is the lower resolution screen is a noticeable downgrade from the Kobo Glo HD, which only costs $10 more. The frontlight also doesn't seem as good, but they vary so much from one to the next that it's hard to say if they're all like that.
So what is the point of the Kobo Aura Edition 2?
It's like Amazon re-releasing the Kindle Paperwhite 2 and selling it for only $10 less alongside the Paperwhite 3.
It makes no sense to do something like that!
I could see the reasoning behind it if they sold it for like $99. But at $119 it's the same exact price as the Kindle Paperwhite 3, which of course has a 300 ppi screen.
Perhaps Kobo is going to discontinue the Kobo Glo HD. They have no reason to do so but it just happens that the Glo HD is listed as out of stock at Kobo's website and at Indigo's website.
Who knows what's going on anymore with Kobo. None of it makes any sense…