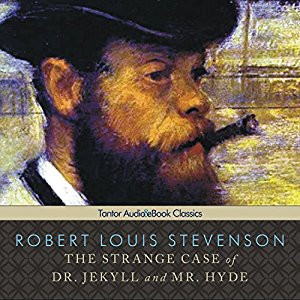 Amazon and Audible have updated their free audiobook and ebook offering for the month of October to help promote their Whispersync for Voice feature that syncs Kindle ebooks and Audible audiobooks together to switch back and forth between listening and reading.
Once again this month's freebie is a repeat offer so you may already own it if you follow these promotions closely.
This month's free ebook and audiobook combo is for The Strange Case of Dr. Jekyll & Mr. Hyde by Robert Louis Stevenson.
That's a good theme for October with Halloween coming up.
To get the free audiobook just make sure to check the box below the buy button for the Kindle ebook to automatically have the audiobook added to your Audible account for free.
If you miss the option or already have that particular book on your account then you can use Amazon's Matchmaker tool to find the audio companion to ebooks that you have already purchased.
This particular audio title is narrated by Scott Brick and the runtime is 3 hours and 6 minutes.
The audiobook regularly sells for $9.95 without the free ebook offer so get it while you can.
You don't need to own a Kindle to get the free audiobook. You just need an app, either a Kindle app or an Audible app to listen to the audiobook. Here's more information about how to use Amazon's Whispersync for Voice and immersion reading features.
Here's the description of The Strange Case of Dr. Jekyll & Mr. Hyde:
When a brute of a man tramples an innocent girl, apparently out of spite, two bystanders catch the fellow and force him to pay reparations to the girl's family. The brute's name is Edward Hyde. A respected lawyer, Utterson, hears this story and begins to unravel the seemingly manic behavior of his best friend, Dr. Henry Jekyll, and his connection with Hyde. Several months earlier, Utterson had drawn up an inexplicable will for the doctor, naming Hyde as his heir in the event that he disappears. Fearing his friend has been blackmailed into this arrangement, Utterson probes deeper into both Jekyll and his unlikely protégé. He is increasingly unnerved at each new revelation.