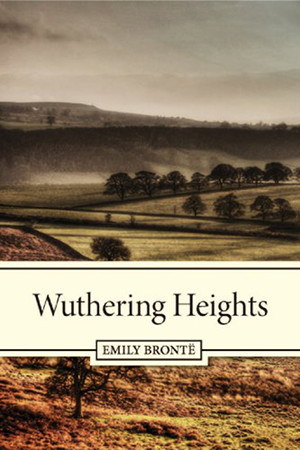 Every month Amazon and Audible offer a classic ebook and audiobook title for free to help promote their Whispersync for Voice feature that syncs Kindle ebooks and Audible audiobooks together so that you can easily switch back and forth between listening and reading.
They've been doing this for so long that most of the time the freebie is a repeat so if you follow these offers closely each month then you may already have this one.
The free ebook and audiobook combo for November is for Wuthering Heights by Emily Bronte.
To get the free professionally-narrated audiobook just make sure to check the box below the buy button for the Kindle ebook to automatically have the audiobook added to your Audible account for free.
If you miss the option or already have that particular book on your account then you can use Amazon's Matchmaker tool to find the audio companion to ebooks that you have already purchased.
The Wuthering Heights audiobook is narrated by Emma Messenger and the runtime is 13 hours and 18 minutes.
You don't need to own a Kindle to get the free audiobook. You just need an app, either a Kindle app or an Audible app to listen to the audiobook. Here's more information about how to use Amazon's Whispersync for Voice and immersion reading features.
Here's the description for the book:
Wuthering Heights is Emily Brontë's only novel. Written between October 1845 and June 1846, Wuthering Heights was published in 1847 under the pseudonym "Ellis Bell"; Brontë died the following year, aged 30. Wuthering Heights and Anne Brontë's Agnes Grey were accepted by publisher Thomas Newby before the success of their sister Charlotte's novel, Jane Eyre. After Emily's death, Charlotte edited the manuscript of Wuthering Heights, and arranged for the edited version to be published as a posthumous second edition in 1850. Although Wuthering Heights is now widely regarded as a classic of English literature, contemporary reviews for the novel were deeply polarised; it was considered controversial because its depiction of mental and physical cruelty was unusually stark, and it challenged strict Victorian ideals of the day, including religious hypocrisy, morality, social classes and gender inequality.