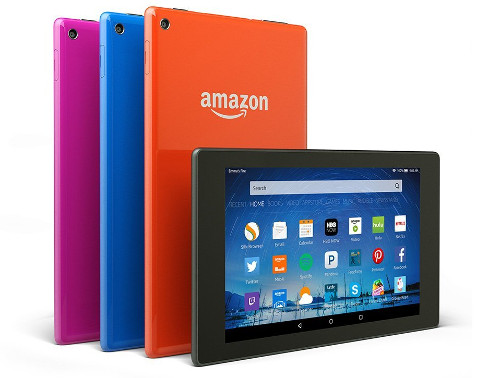 Amazon has released a new software update for Fire tablets that adds support for Amazon's voice-assistant, Alexa, which you can use to ask questions, get weather and traffic updates, order products from Amazon, control music playback, and even read Kindle ebooks aloud and listen to audiobooks, among other things.
A few people started getting the update a couple of weeks ago and now Amazon is officially rolling out the update to all 5th and 6th generation Fire tablets.
That includes the entry-level $49 Fire tablet, the Fire HD 10 and both Fire HD 8 models.
Apparently the older Fire HDX, HD 7 and HD 6 models won't be getting Alexa support.
The new software version is 5.3.2. Fire tablets automatically update software as long as wireless is enabled so you don't have to do anything to get the update.
Or if you don't want to wait you can download and install the update manually from the Fire software updates pages.
To use Alexa on your Fire tablet press and hold the Home button until you see a blue line appear. That means Alexa is ready to go and you can ask a question or give a voice command.
Here's the help page at Amazon for more info about how to use Alexa on Fire tablets. There's also this list of examples of things that Alexa can do.