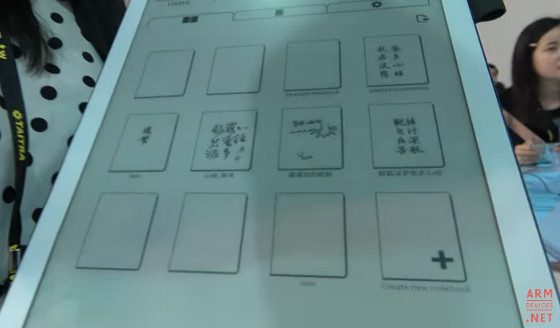 Netronix has been working on a 13.3-inch ereader and notepad for a couple of years now.
We first saw Netronix's 13.3-inch eReader back in early 2015.
Two years later and not a lot has changed.
They do have them available with a minimum order of 3000 units.
There's also the option for a 6.8-inch model with a 1440 x 1080 resolution E Ink screen.
Netronix's ereaders use software that is based on Android. They are being labeled as both ereaders and notepads.
Apparently the price for the 13.3-inch model is $520 each with an order of 3000 units. The 6.8-inch model sells for $135 with a minimum order of 3000.
Currently the equivalent 13.3-inch Onyx Boox Max sells for $679 at Banggood but that's the retail price for one unit.
Perhaps we'll start to see these Netronix ereaders hit the market in 2017 under different brand names. Currently only Onyx and Boyue occupy the niche Android ereader market.
Netronix 13.3″ and 6.8″ eReaders