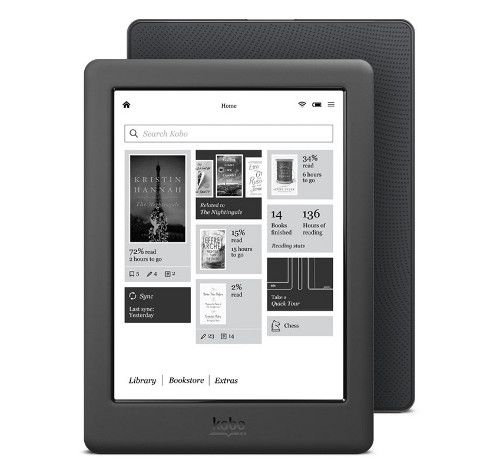 When Kobo unexpectedly discontinued the Kobo Glo HD last fall after releasing the Kobo Aura Edition 2, it appeared that the Glo HD's cycle had come to an end, especially after Kobo removed it from their website and stopped selling it several months ago.
But the Kobo Glo HD isn't totally gone just yet.
There are still some for sale online, and the price is pretty reasonable, about the same price as a Kindle Paperwhite with ads.
Currently there are a few sellers on Amazon that have the Kobo Glo HD for around $118 with free shipping.
It's still a nice ereader for the price and the hardware is current. In fact it has a better higher-resolution screen than the new Aura 2 that sells for $119.
It didn't really make much sense for Kobo to discontinue the Glo HD because now they don't have a 6-inch model with a high-res screen to compete with all the other 300 ppi ereaders. I guess they figured it would be better if the Aura One was their only 300 ppi option.
The Glo HD probably won't be around for much longer so if you want one you better get one before they're gone for good.