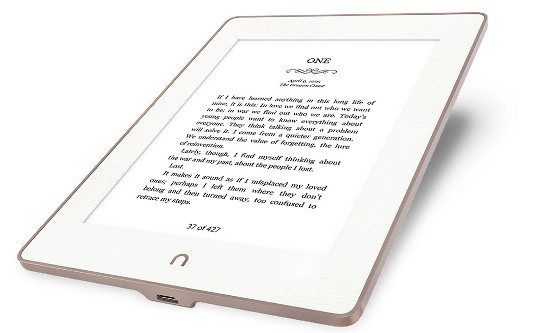 In a somewhat surprising move, Barnes and Noble has started rolling out a new software update for the Nook Glowlight Plus that adds some new features and fixes some bugs.
The last time that B&N updated the software for the Glowlight Plus was in December 2015 so it's been quite awhile.
The new firmware version is 4.6.
The update will automatically download and install with Wi-Fi connected.
You can manually check for the update on your Nook by going to the second page in settings and tapping "Software" then "Check For System Update".
Here's the list of improvements from this Nook support page:
Support for eBooks with Adobe DRM borrowed from Public Libraries fixed (error "Loan token update failed").
Off-line reading improved (some features like Shop, Library Refresh and BN Readouts still require a network connection).
Library: Added in "All My Items" content from "My Shelves", "My Files" and "Archived".
Setting: report Series problems and group or ungroup Series to your liking.
Resume your device experience on your current read or where you left off.
Other Bug fixes and improvements.
Thanks to David, a regular here on this blog, for mentioning the update. He also said the update adds new font weight options—regular, thinner and thicker—and they made some improvements in formatting (funny that B&N doesn't mention it in the notes).
The update also removes root if you happen to have a rooted Glowlight Plus but re-rooting works the same as before.